The concert has finished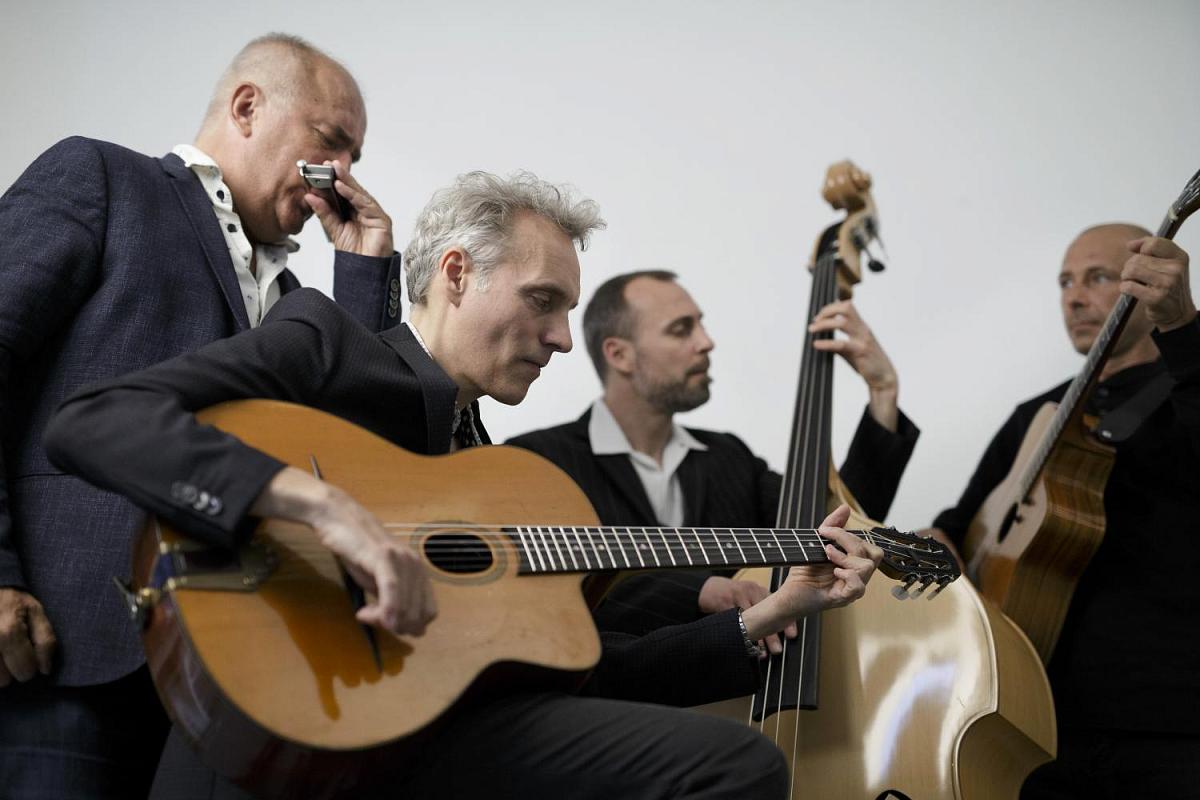 The event description is not available in your language.

Inspirationen fra den franske guitarist Django Reinhardt og hans Gypsy Jazz er udgangspunkt for RÊVE BOHÈME's akustiske sound og livsglade musik.

RÊVE BOHÈME er aktuelle med deres deres sjette album på det internationale Gypsy Jazz label HOT CLUB RECORDS. Som titlen SIX & SIX hentyder til, har RÊVE BOHÈME valgt seks mindre kendte swing kompositioner af deres helt DJANGO REINHARDT og sat dem op imod seks bebop standards, som Django elskede at spille. Resultatet er super veloplagt Gypsy Jazz, der ved live-koncerter bliver spillet i en moderne, udadvendt og dynamisk stil, der gør RÊVE BOHÈME til nogle af Nordens fineste eksponenter inden for denne europæiske jazz-genre.
---
Line up:
Jens Fuglsang: lead-guitar & vokal

Finn Poulsen: mundharmonika & vokal

Robert Pilgaard: rytmeguitar

Jesper Riis: bas.