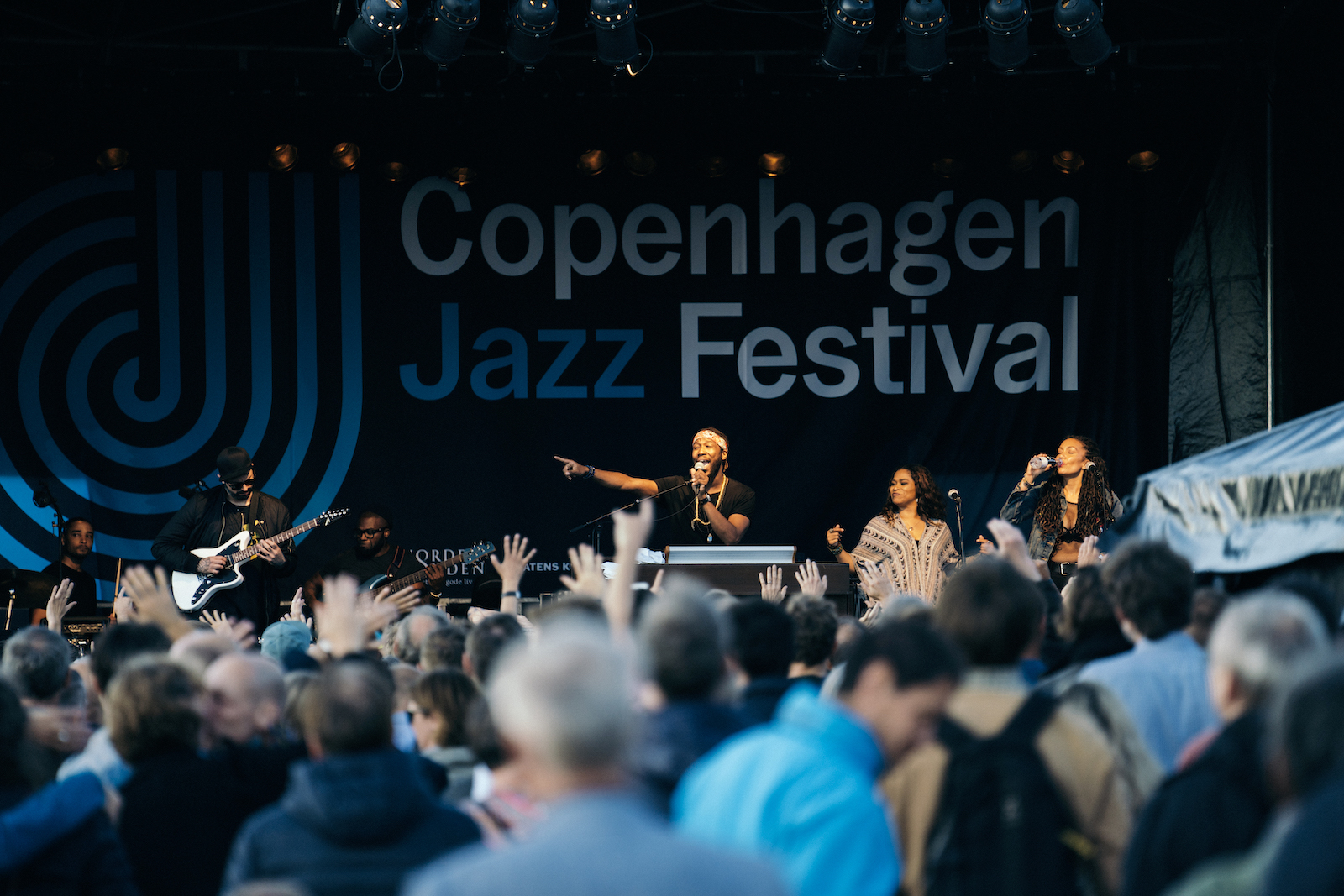 Copenhagen Jazz Festival 2019 emphasized both the community and the future
---
Press release, Sunday July 14
After 10 days of musical celebration at more than 120 venues across the entire capital, Copenhagen Jazz Festival 2019 comes to an end on Sunday night. Showcasing the sound of artists inhabiting the future of jazz while maintaining a solid foundation in the city's diverse locales has been but one of this year's succesful goals
"On top of last year's anniversary edition we strove to make Copenhagen Jazz Festival 2019 even more inclusive of visionary and forward-thinking elements than usual while still paying respect to both the past and the genre's tradition. The festival's transverse theme "Future Sound of Jazz" is just one example with artists such as Yussef Dayes, Alfa Mist and Sudan Archives all contributing to mark out new side roads on the greater jazz landscape – paths of which some may one day turn into central main lines", says festival director Kenneth Hansen.
The combination of larger, established jazz acts like Joshua Redman, Christian Sands and Louis Hayes with relative newcomers like Julian Lage, Shai Maestro and Melissa Aldana has made modern, authentic jazz as important a part of this year's festival as ever. The addition of great experiences with a range of the biggest global artists from e.g. Brazil, Portugal and Mali – Gilberto Gil, Mariza and Oumou Sangaré respectively – was just another added strength. Soul, funk and gospel have always been important cousins in the great jazz family, and this year was no different, with stars like Gladys Knight, José James, Cory Henry and Hot 8 Brass Band underlining this exceptionally festive family relationship.
Copenhagen Jazz Festival would like to extend a big thanks to our contributors and partners, the musicians, the audience and of course the venues, all of whom continue to make Copenhagen Jazz Festival one of Denmark's largest and most inclusive musical happenings.
Upcoming festival dates – Vinterjazz 2020, February 6-29 (20th edition) – Copenhagen Jazz Festival 2020, July 3-12