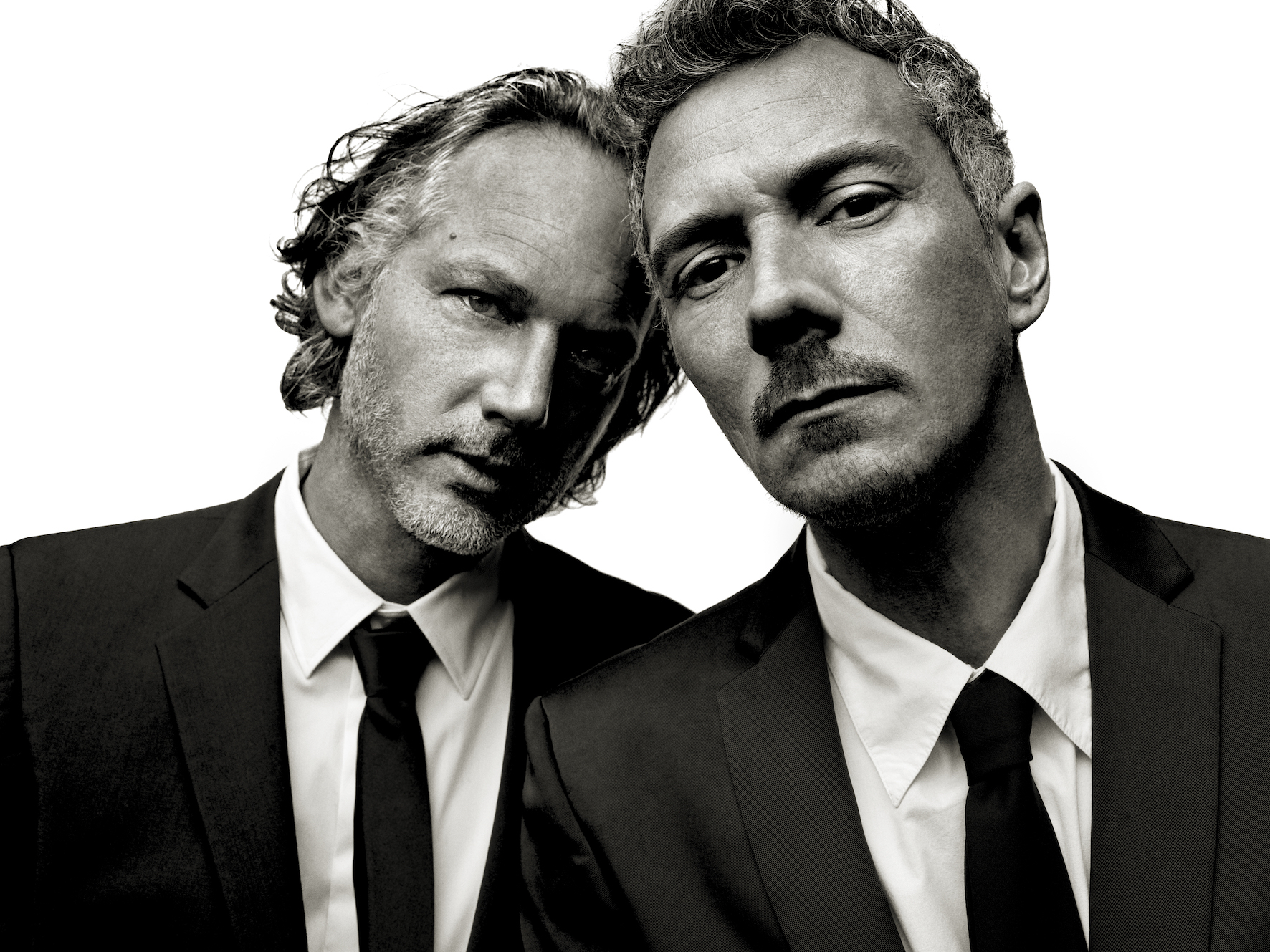 Austrian electronic pioneers celebrate their 25th anniversary with a spectacular show at Copenhagen Jazz Festival 2019
---
The Austrian pioneers Kruder & Dorfmeister celebrated their first 25 years at the very top of international electronic music in 2018. Take a trip through the duo's mind-expanding universe at Copenhagen Jazz Festival 2019 with their audiovisual anniversary show in DR Koncerthuset
25 years after their debut release, "G-Stoned" – the classic first EP, which became a legendary vinyl milestone, Vienna-based Kruder & Dorfmeister are celebrating their anniversary with a very special three hour audiovisual set. Here, the duo perform back to back, just like the early days. The visuals are produced and performed by lichterloh.tv – the sophisticated visual production team from the duo's hometown.
Peter Kruder and Richard Dorfmeister are universally known for their stunning productions and groundbreaking remixes. The genre-defining album "DJ Kicks" (1996) and their follow-up masterpiece "The K&D Sessions" (1998) each sold well beyond one million copies worldwide and subsequently became cult collector's items, their leftfield mixes and luscious grooves now considered continually inspiring classics in their own right.
Kruder & Dorfmeister were the first major act on the line-up for "Future Sound of Jazz" – a series of festival concerts established during Copenhagen Jazz Festival 1996 to coincide with Copenhagen's tenure as the European Capital of Culture that year. Future Sound of Jazz carried on as a recurring theme with a marked focus on meetups between jazz and electronica – a course initially set out by Kruder & Dorfmeister and followed by countless artists in their wake.
Still today, their tonal language, musical approach and style represents a unique mastery – with a new generation of beatmakers referencing the timeless, open-minded and always forward-facing approach. The pioneering spirit of Kruder & Dorfmeister is in itself a cause for celebration, when the duo takes over DR Koncerthuset at Copenhagen Jazz Festival 2019 as part of their already much-lauded audiovisual anniversary tour.
Kruder & Dorfmeister – 25 Year Anniversary Audio-Visual Performance (AT)
Saturday July 6, 10:00 PM in DR Koncerthuset, Studie 2
Read more / Buy tickets