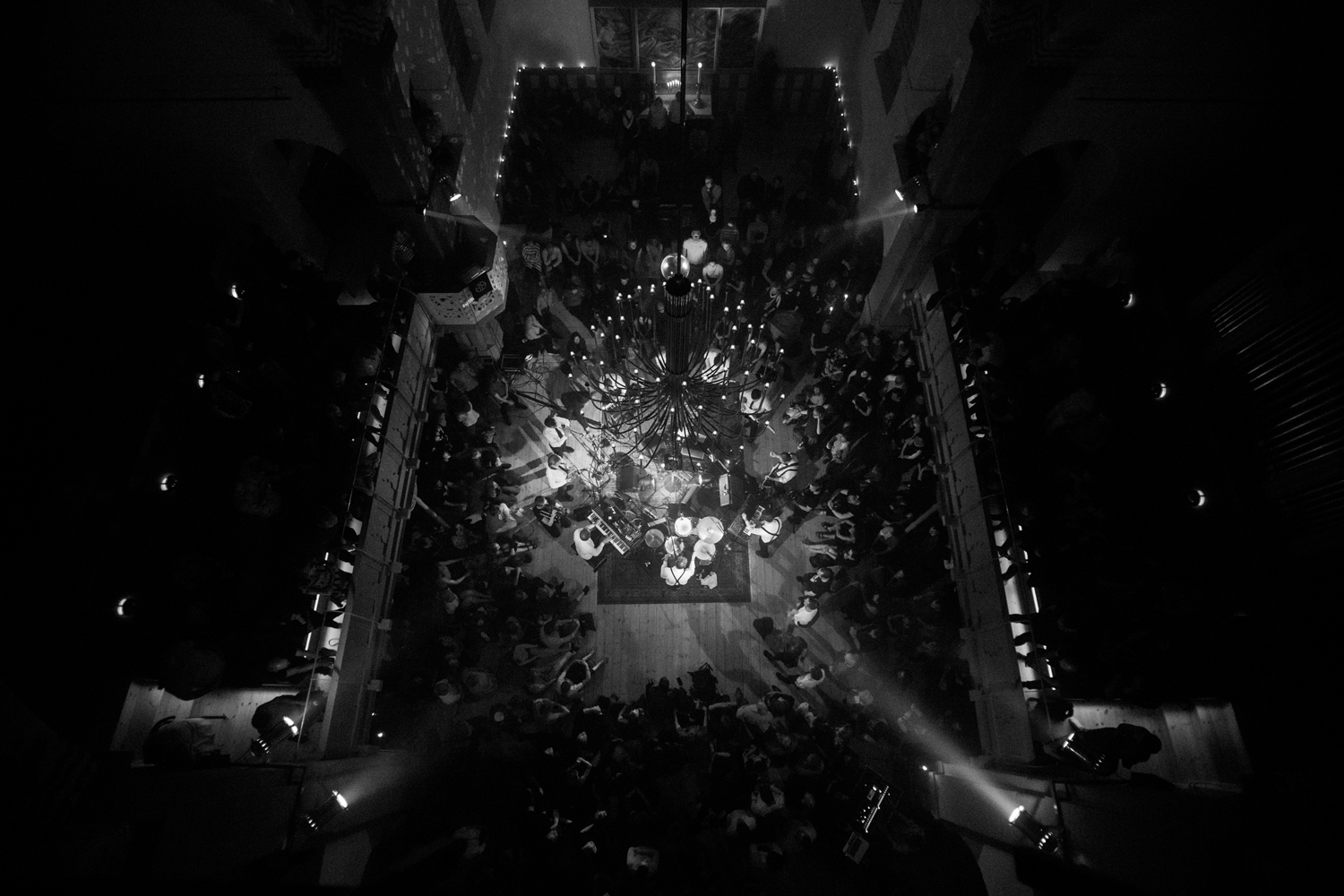 Hess Is More presents 10 days of staged concerts at Apollo
---
During this year's Copenhagen Jazz Festival, Hess Is More explores the boundaries of the concert format in an open laboratorie series. Every day during the festival the band performs a unique concert under the influence of theatre director Tue Biering, stage designer Christian Friedländer and designer Henrik Vibskov.
The concerts are set apart with themes such as VOCAL, TEXT, PERCUSSION and HORNS, and the series also presents a selection of Danish and international guests. The music unfolds in between the electronic and the acoustic and connects to various genres and corners of the world: jazz, kraut, dance music, MaPiano, pop, electronica…. Melodies and visual elements are twisted and turned and sent into orbit – echoing another dimension where there is a focus on time, trance and openness.
Special Guests / Themes:
Juli 5+6 : VOCAL : Mette Lindberg
Juli 7+8 : TEXT : Charlotte Munck
Juli 9+10 : PERCUSSION : Greta Eacott + Rune Harder Olesen
Juli 11+12 : HORNS : Maria Faust + Horns of Infinity
Juli 13+14 : END GAME
Hess Is More Transatlantic Ensemble:
Michael Hanf – Vibraphone
Rasmus Bille Bahncke – SH101
David Mason – Electronic Drums and more
Rasmus Vestervig – Guitar
William Andrew Raposo – Bass
Jeppe Skjold – Saxophone
Mikkel Hess – Drums & Vocals
Director : Tue Biering
Stage Design : Christian Friedländer
Costume : Henrik Vibskov
Hess Is More : Apollonian Circles 1-10
5/7-14/7, 21:30 at Apollo Kantine, Charlottenborg
Buy tickets – Read more

Copenhagen Jazz Festival 2019 takes place at 120 venues between July 5-14.