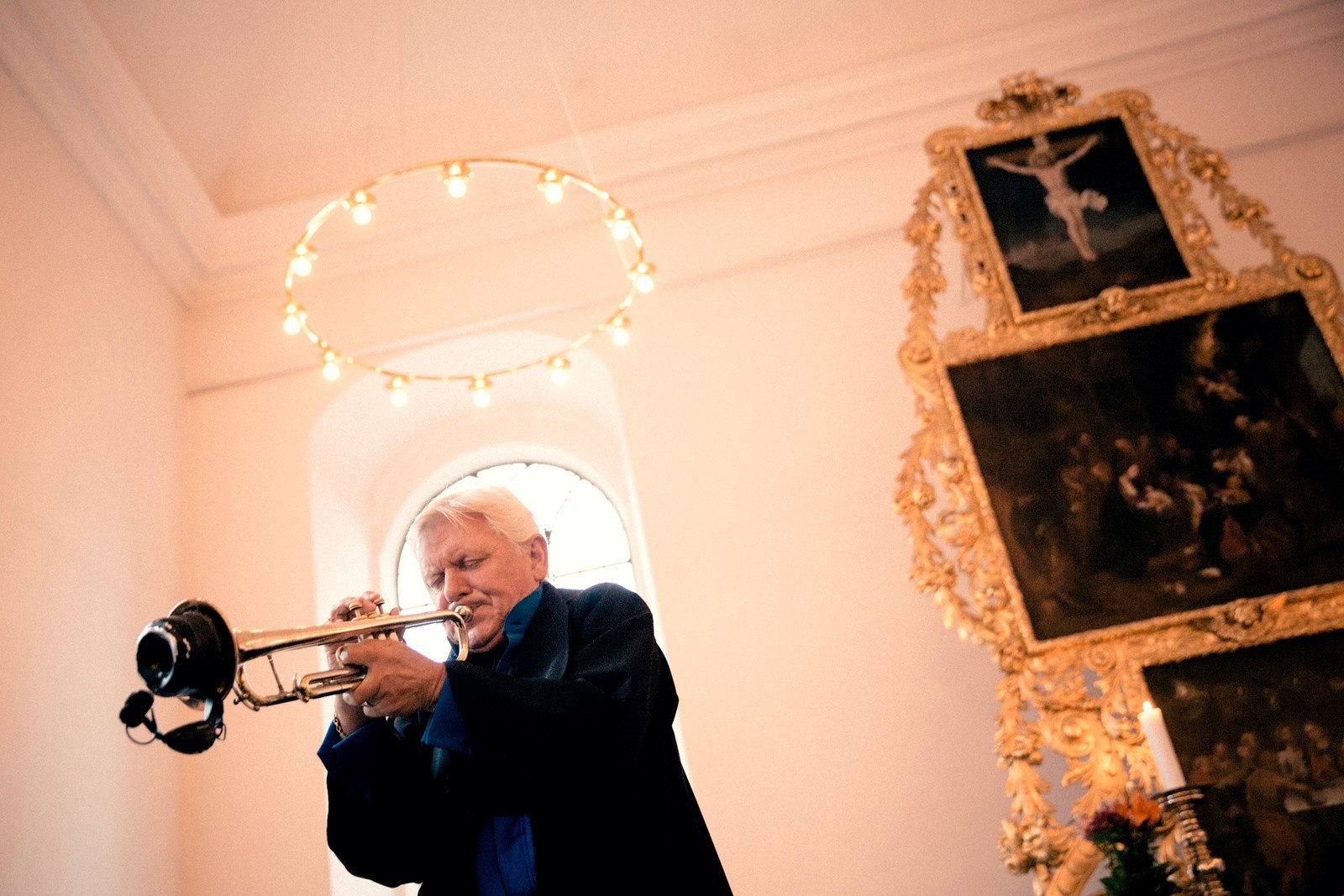 New concert series in Brorson's Church: Lyrical Danish jazz masters perform in an intimate church setting
---
With its atmospheric interior, Brorsons Kirke (Brorson's Church) is one of Copenhagen's unique performance spaces. This rare setting is explored in full, when Brorson's Church and Copenhagen Jazz Festival present a new concert series with acclaimed Danish bandleaders, known for their lyrical tone, spiritual approach and unflinching presence in the moment. Read on and get to know more about the first three announcements:
NB: Tickets for all three mentioned concerts will be available from Tuesday, April 20, 10:00 AM via www.jazz.dk. Doors open at 9 PM, and all seating is unnumbered with limited capacity.
Jakob Bro feat. Larry Grenadier & Jorge Rossy (DK/US/ES)
Monday July 8, 9:30 PM in Brorsons Kirke – Read more / Attend on Facebook
For the opening of the new late night concert series at Brorsons Kirke, Copenhagen Jazz Festival proudly presents Danish ECM-guitarist Jakob Bro in a special occasion trio with Larry Grenadier and Jorge Rossy. Jakob Bro (1978) is an award-winning Danish guitar player and composer, currently leading a trio with Joey Baron and Thomas Morgan and a quartet with Palle Mikkelborg, Thomas Morgan and Jon Christensen, both of which are released at ECM Records. He is a former member of Paul Motian & The Electric Bebop Band and of Tomasz Stanko's Dark Eyes Quintet. Jakob Bro has released 15 records as a bandleader including musicians like Lee Konitz, Bill Frisell, Paul Motian, Kenny Wheeler, Paul Bley, Mark Turner, Kurt Rosenwinkel, Andrew D'Angelo and many others. Named Rising Star in Downbeat's Int. Critics Poll of 2018.
New Jungle Orchestra feat. Palle Mikkelborg
Tuesday July 9, 9:30 PM in Brorsons Kirke – Read more / Attend on Facebook
Pierre Dørge & New Jungle Orchestra has been around since 1980 – with some changes in the crew. They play world music at the highest level, and they are in a class of their own. With a mixture of jazz, Asian, African and European music – and general madness – they create their own Dadaistic universe, which gives the audience a unique and extraordinary experience. In Brorsons Kirke, they are joined by legendary Danish trumpeter and conductor Palle Mikkelborg – one of the finest representatives in this country of the fusion of jazz and modern classical composition. In 1984, Palle Mikkelborg composed Aura as a tribute to one of his greatest inspirations: Miles Davis. The recording of Aura received both an American Grammy (in 1990) and ended up as one of the ten most important music works in the Danish cultural canon.
GinmanBlachmanDahl
Saturday July 13, 9:30 PM in Brorsons Kirke – Read more / Attend on Facebook
Lennart Ginman, Thomas Blachman and Carsten Dahl is perhaps Denmark's finest modern jazz trio. The three long-time friends have performed together for years. They signed an international record deal with Verve Records more than ten years ago with the goal of operating as an independent creative unit recording and performing live with a variety of Danish and international renown soloists such as Palle Mikkelborg and Nils Petter Molvær. All three are major figures in the Danish jazz scene and beyond. Better than any other active Danish jazz trio, GinmanBlachmanDahl combine tonalities, hard swing and spirituality with an easy-going attitude and tradition with personal re-invention.
"Lennart Ginman, Thomas Blachman and Carsten Dahl showed us just what the sublime art of the trio really is" – Berlingske Tidende (6/6 stars), Copenhagen Jazz Festival 2018
Copenhagen Jazz Festival 2019 takes place at 120 venues on July 5-14. Get the latest updates at www.jazz.dk