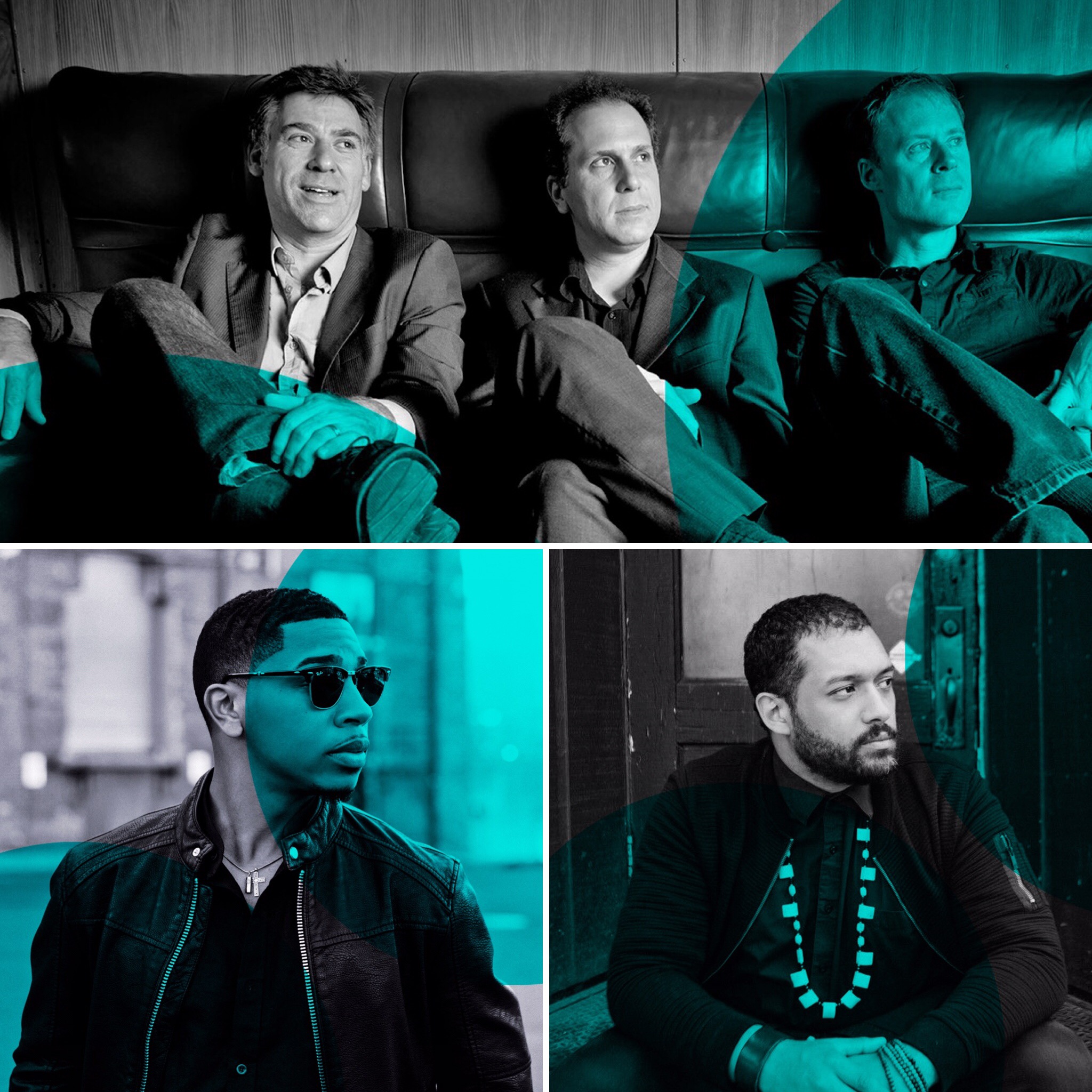 American aces announced for Jazz by the Sea: Makaya McCraven, Christian Sands and Goldings/Bernstein/Stewart
---
The open-air stage on Islands Brygge is as always the place to be for picturesque concert experiences with its theme Jazz by the Sea. The first three acts have already been revealed – José James presents "Lean on Me" (July 5), Airto Moreira with special guest Flora Purim (July 6) and Mikael Simpson & Sølvstorm (July 7).
Now, another three critically-acclaimed American artists have joined the theme's line-up. Get ready to enjoy the progressive drum virtuoso and producer Makaya McCraven, modern trio jazz with pianist Christian Sands as well as the stunning interplay from organ trio Larry Goldings/Peter Bernstein/Bill Stewart – tickets are available now!
Makaya McCraven (US)
Tuesday July 9, 20:00 – Jazz by the Sea – Read more / Buy tickets
American musician and producer, Makaya McCraven is one of the most versatile and sought-after drummers on the Chicago jazz scene. Legends like Archie Shepp and Yusef Lateef are just a few of the many musicians with whom the multi-talented drummer has already worked. McCraven has also been the supporting act for Wu-Tang Clan, 50 Cent and Kamasi Washington.
His most ambitious and acclaimed work to date, the 2LP "Universal Beings", was released in 2018, featuring an A-list of "new" jazz players from New York, Chicago, London & Los Angeles. "Universal Beings" was chosen for 'Best Jazz Album of 2018′ lists by New York Times, Rolling Stone, Billboard, NPR, Stereogum, LA Times, Noisey, Exclaim, The Guardian, Nate Chinen, Treble Zine, Exclaim, Wall Street Journal and others.
Goldings/Bernstein/Stewart (US)
Wednesday July 10, 20:00 – Jazz by the Sea – Read more / Buy tickets

A brilliant melting pot of groove, melody and swing by three phenomenal American jazz heavyweights on Hammond organ, electric guitar and drums. In the mid-1990's, The New York Times described the organ trio of Larry Goldings, Peter Bernstein, and Bill Stewart as "the best organ trio of the last decade."
The trio, which has now been together for more than 30 years, has been recognized for charting new ground, with its synergistic playing and thoughtful music. They have recorded over a dozen albums, all of which display their distinctive sound, whether exploring the depths of jazz standards, or playing their own original compositions.
Christian Sands Trio (US)
Thursday July 11, 20:00 – Jazz by the Sea – Read more / Buy tickets

At age 30, American pianist Christian Sands is currently one of the most in-demand pianists working in jazz. During the last few years he has toured around the world as a bandleader (including Copenhagen Jazz Festival, North Sea Jazz etc.) and recently appeared as a sideman on records by Christian McBride and Gregory Porter.
This summer, Christian Sands is back with his own trio and a headlining concert at Copenhagen Jazz Festival – this time in the beautiful outdoor surroundings at Jazz by the Sea.
Copenhagen Jazz Festival 2019 takes place at 120 venues on July 5-14.