The concert has finished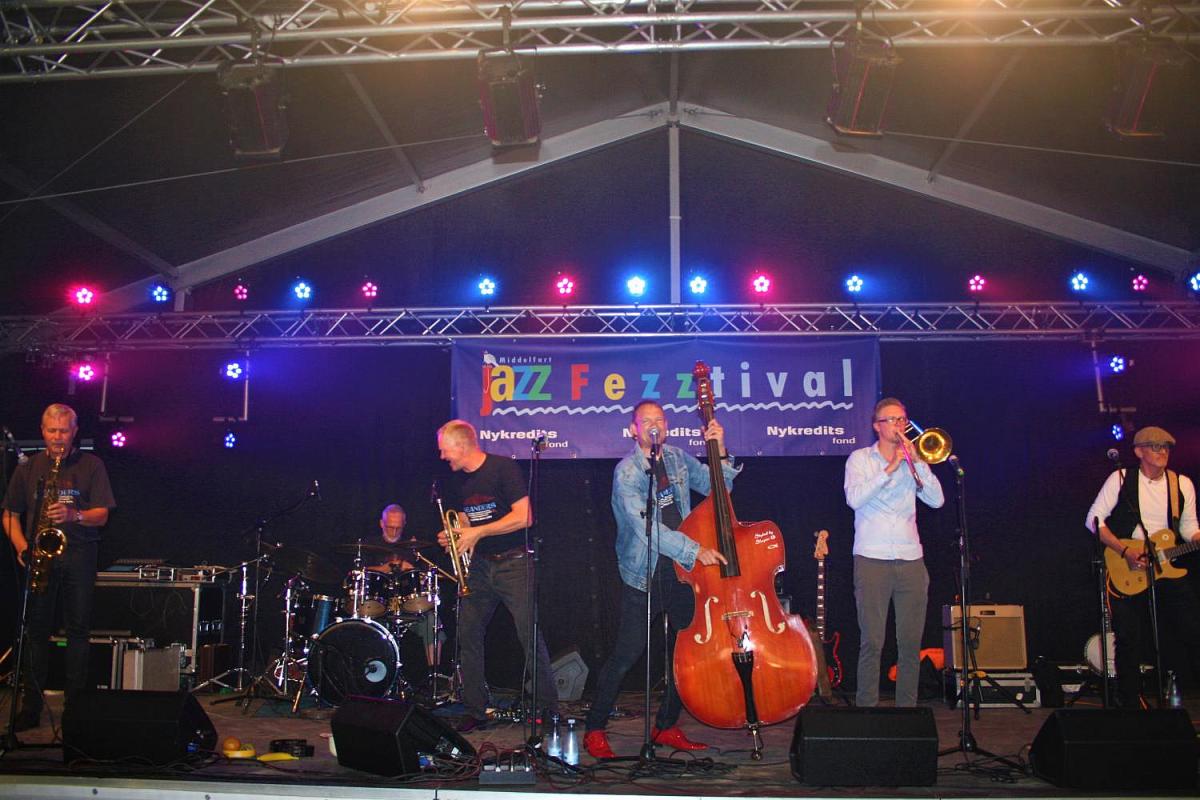 The event description is not available in your language.

Neanders Jazzband blev startet på Åbenrå Statsskole i 1978 under navnet State School Stompers.
I 1981 ændredes navnet til Neanders Jazzband, da der ikke længere var nogen relation til Statsskolen.


Besætningen har i alle årene været forholdsvis stabil, og orkesteret består i dag af følgende:

Per Neander Kristensen (siden 1979): Trompet og vokal
H.C. Rosendal (siden 1978): Klarinet, altsaxofon og vokal
Jens Agerholm (siden 2000): Trombone
Chris Vagn-Hansen (siden 1978): Banjo, guitar og vokal
Henrik Bay Møller (siden 1986): Kontrabas og vokal
Claus Christensen (siden 1978): Trommer

Neanders Jazzband spiller jazzmed udgangspunkt i New Orleans stilen, men vores repertoire indeholder også numre fra andre epoker af jazzens historie blandet med lidt rock'n'roll, men altsammen udført med det særlige Neander-touch.