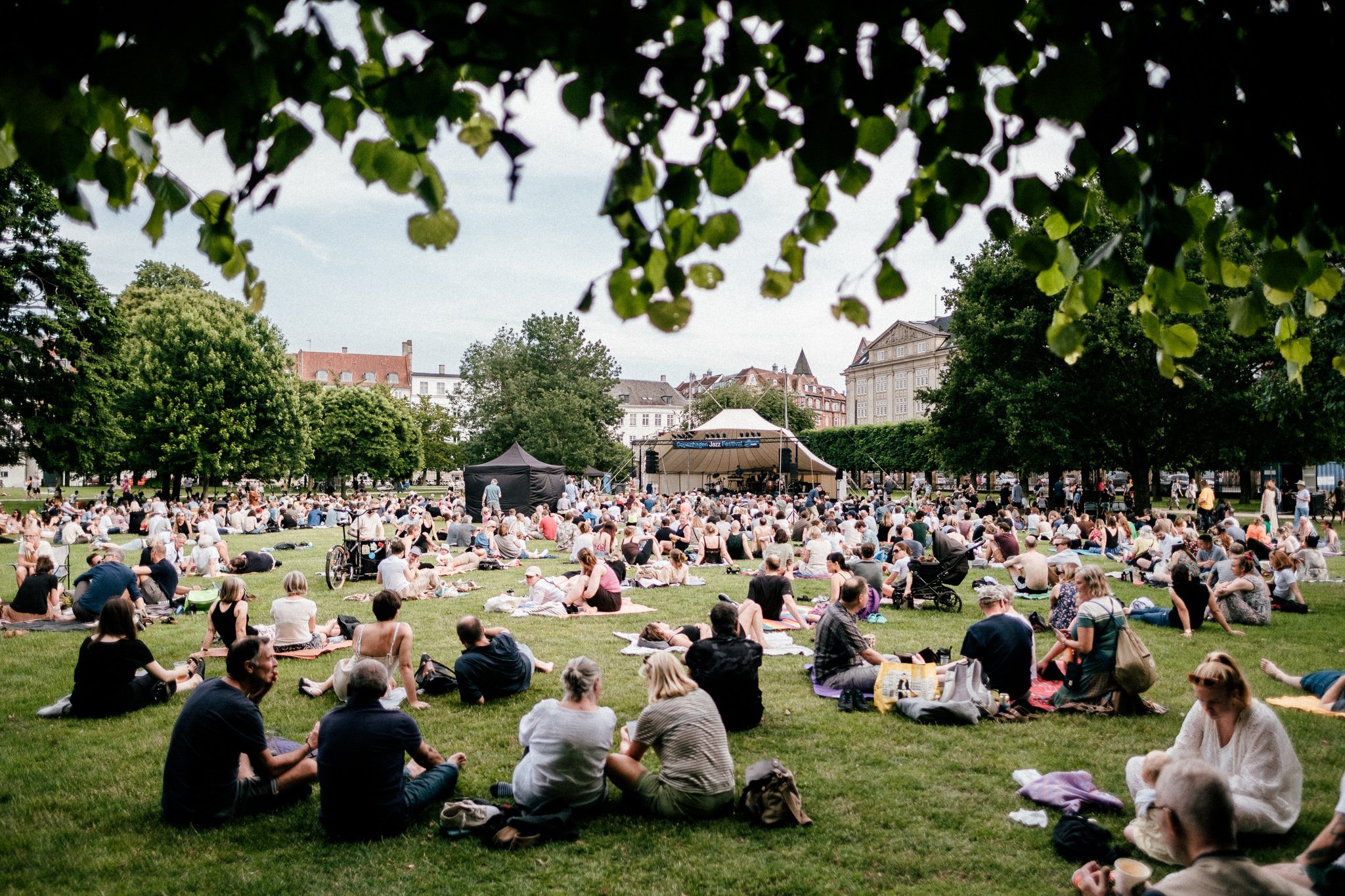 A big thanks from Copenhagen Jazz Festival – see you all next year
---
After two difficult years for the summer festivals, this year's jazz festival once again shone through a prism of global music names, popular open air concerts and visionary, improvised music. With well over 130 participating organizers and more than 1300 concerts, Copenhagen Jazz Festival 2022 returned as the unifying mega-event, continuing its decades-long tradition of taking over the historic jazz city of Copenhagen like no other music festival.
"The festival can accommodate both big stars and local initiatives in backyards and squares throughout the city, as well as adapt to an international sporting event in the streets of Copenhagen, as was the case in this special festival year, where we extended our programming across 17 days instead of the normal ten days" – says festival director Kenneth Hansen.
"It was quite evident during this year's edition that both the audience, musicians and the many people working tirelessly behind the scenes have been missing the festival in its usual great form – with its international stars and live music spread across the entire cityscape. Looking back at a successful festival we are confident in our preparations for 2023. "
The eternally inquisitive legend Herbie Hancock left the audience exalted and received a six star review for his two sold-out shows in the DR Concert Hall – where the festival hosted a total of nine major, international evenings with eg. Brazilian Gilberto Gil, Malian Oumou Sangaré and American Melody Gardot. Jakob Bro's generation-spanning ensemble kicked off the festival in Kongens Have, while composers took centre stage in Skuespilhuset and young, new Jazz sprawled across Byhaven. Alabaster de Plume, Yussef Dayes and Isaiah Collier told musical tales of possible futures for what we today describe as Jazz, while AySay, Clarissa Connelly and Melissa Inya lit up alternative paths for the storied genre.
Our next festival is Vinterjazz, which takes place all across Denmark on the 2nd-26th of February 2023. The dates for Copenhagen Jazz Festival 2023 are June 30 to July 9.
Thanks to the Nordea Foundation, Statens Kunstfond, the Copenhagen Municipality and the Municipality of Frederiksberg.