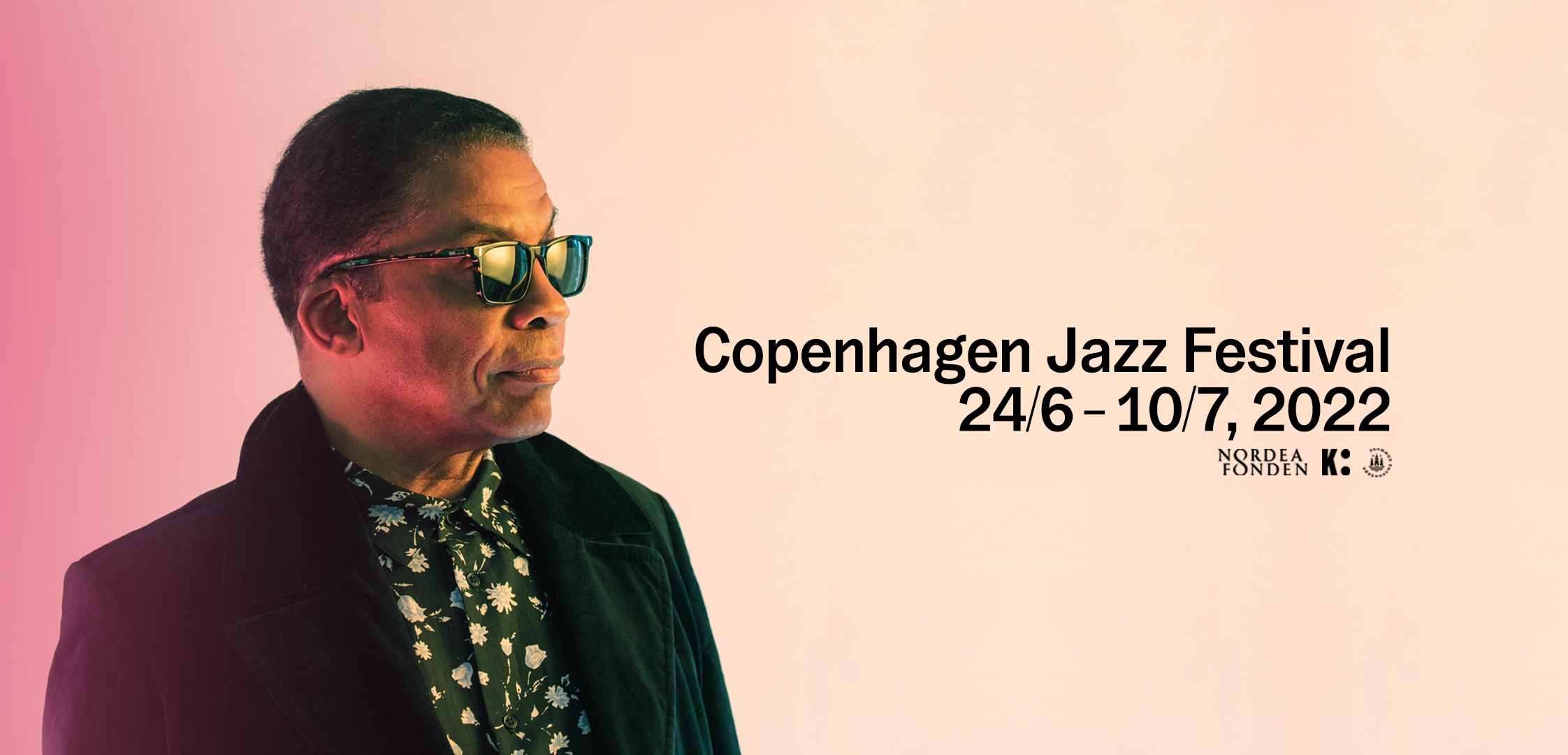 Herbie Hancock is the first international headliner at Copenhagen Jazz Festival 2022
---
Herbie Hancock is the first addition to the list of headliners at Copenhagen Jazz Festival 2022, following to cancelled tours in 2020/2021. The musical giant, currently busy in the studio working on his next album, is one of modern jazz' last global icons, and Copenhagen Jazz Festival is proud to finally be able to present Herbie Hancock in DR Koncerthuset's Koncertsal on Saturday July 2 2022
Now in the sixth decade of his professional life, Herbie Hancock remains where he has always been: at the forefront of world culture, technology, business and music. In addition to being recognized as a legendary pianist and composer, Herbie Hancock has been an integral part of every popular music movement since the 1960's.
As a member of the Miles Davis Quintet that pioneered a groundbreaking sound in jazz, he also developed new approaches on his own recordings, followed by his work in the 70s – with record-breaking albums such as "Headhunters" – that combined electric jazz with funk and rock in an innovative style that continues to influence contemporary music. "Rockit" and "Future Shock" marked Hancock's foray into electronic dance sounds; during the same period he also continued to work in an acoustic setting with V.S.O.P., which included ex-Miles Davis bandmates Wayne Shorter, Ron Carter, and Tony Williams.
Hancock received an Academy Award for his Round Midnight film score and 14 Grammy Awards, including Album Of The Year for "River: The Joni Letters," and two 2011 Grammy Awards for the recently released globally collaborative album, "The Imagine Project."
Hancock serves as Creative Chair for Jazz for the Los Angeles Philharmonic Association and as Institute Chairman of the Herbie Hancock Institute of Jazz. In 2011 Hancock was named a UNESCO Goodwill Ambassador, and in December of 2013, received a Kennedy Center Honor. His memoirs, Herbie Hancock: Possibilities, were published in 2014, and in February 2016 he was awarded the Grammy Lifetime Achievement Award. Hancock is currently in the studio at work on a new album.
Herbie Hancock (US) – Copenhagen Jazz Festival 2022
Saturday July 2, 9:00 PM – DR Koncerthuset, Koncertsalen
Read more / Buy tickets from November 1 – FEW TICKETS LEFT
Copenhagen Jazz Festival 2022 takes place from June 24 – July 10. Stay tuned here at Jazz.dk for more announcements and festival-related news.