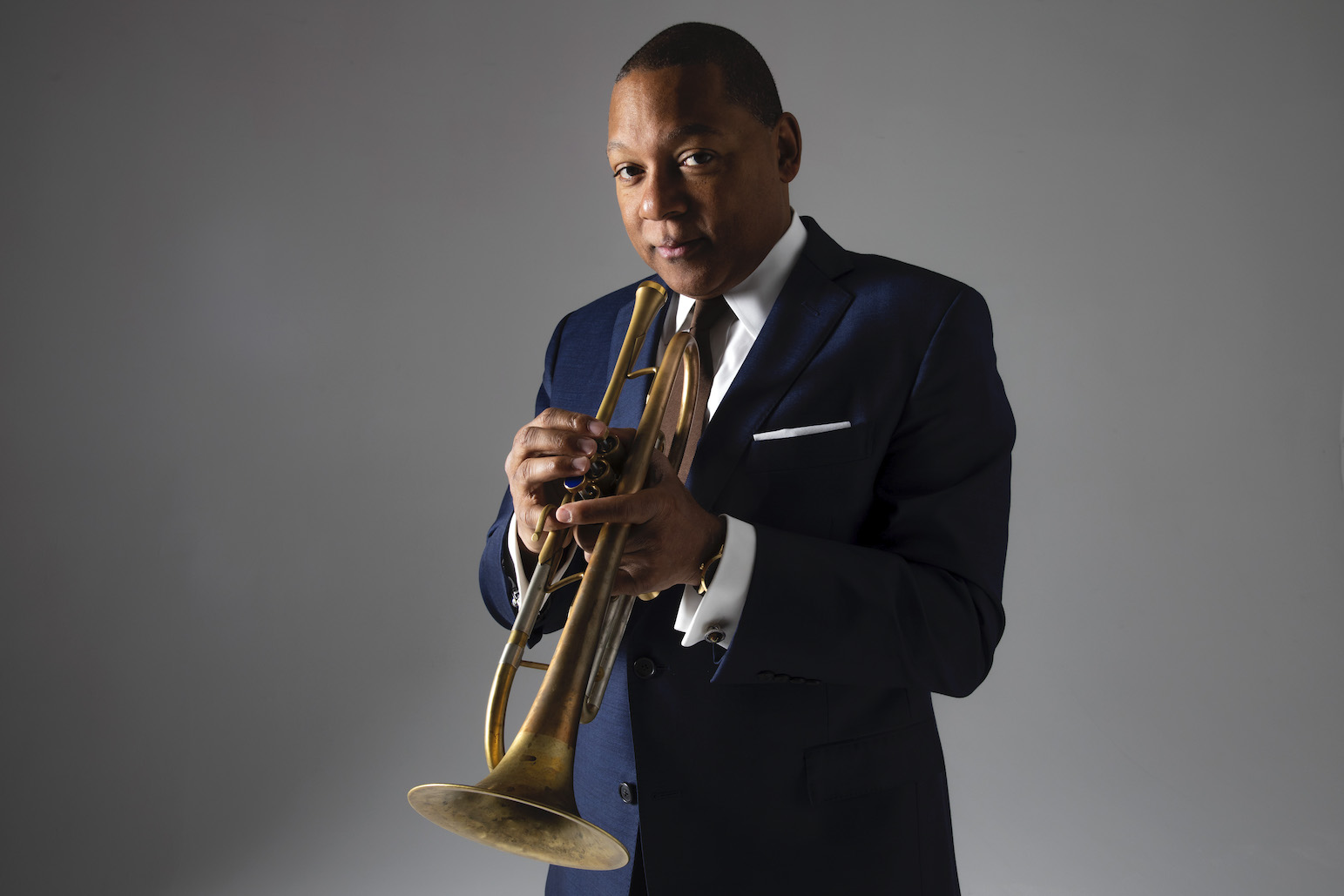 Jazz at Lincoln Center Orchestra with Wynton Marsalis headlines the 20th edition of Vinterjazz
---
Musikkens Hus, DR Koncerthuset and Copenhagen Jazz Festival proudly present Jazz at Lincoln Center Orchestra with Wynton Marsalis – a true beacon in jazz today – on February 10 in Copenhagen and February 11 in Aalborg. Led by the multiple Grammy- and Pulitzer Prize-winning Wynton Marsalis, this world-renowned orchestra is back on Danish soil to headline the 20th edition of Vinterjazz – the group's first return since their initial visit to Copenhagen Jazz Festival 1995
The Jazz at Lincoln Center Orchestra with Wynton Marsalis comprises 15 of the finest jazz soloists and ensemble players today. Led by Wynton Marsalis, this remarkably versatile orchestra performs a vast repertoire ranging from original compositions and commissioned works to rare historic compositions and masterworks by Duke Ellington, Count Basie, Fletcher Henderson, Thelonious Monk, Mary Lou Williams, Dizzy Gillespie, Benny Goodman, Charles Mingus, and many others. The JLCO has been the Jazz at Lincoln Center resident orchestra since 1988, performing and leading educational events in New York, across the United States, and around the globe. The JLCO has toured over 300 cities across six continents and has been voted best Big Band in the annual DownBeat Readers' Poll from 2013–2016.
Wynton Marsalis (Trumpet) is the managing and artistic director of Jazz at Lincoln Center and a world-renowned trumpeter and composer. Born in New Orleans, Louisiana in 1961, Marsalis began his classical training on trumpet at age 12, entered The Juilliard School at age 17, and then joined Art Blakey and the Jazz Messengers. He made his recording debut as a leader in 1982, and has since recorded more than 60 jazz and classical recordings, which have won him nine Grammy Awards. In 1983 he became the first and only artist to win both classical and jazz Grammys in the same year and repeated this feat in 1984.
Marsalis is also an internationally respected teacher, writer and spokesman for music education, and has received honorary doctorates from dozens of U.S. universities and colleges. In 1997 Marsalis became the first jazz artist to be awarded the prestigious Pulitzer Prize in music for his oratorio Blood on the Fields, which was commissioned by Jazz at Lincoln Center. In 2001 he was appointed Messenger of Peace by Mr. Kofi Annan, Secretary-General of the United Nations, and he has also been designated cultural ambassador to the United States of America by the U.S. State Department. Marsalis was instrumental in the Higher Ground Hurricane Relief concert, produced by Jazz at Lincoln Center. The event raised more than $3 million to benefit the musicians, music industry-related enterprises, and other individuals and entities from the areas in Greater New Orleans who were affected by Hurricane Katrina.
The mission of Jazz at Lincoln Center is to entertain, enrich and expand a global community for Jazz through performance, education and advocacy. With the world-renowned Jazz at Lincoln Center Orchestra and guest artists spanning genres and generations, Jazz at Lincoln Center produces thousands of performance, education, and broadcast events each season in its home in New York City (Frederick P. Rose Hall) and around the world, for people of all ages.
The nationwide Vinterjazz festival celebrates its 20th anniversary across 120 venues all over Denmark in February 2020, headlined by the prestigious Jazz at Lincoln Center Orchestra with Wynton Marsalis. Read more at www.jazz.dk
Jazz at Lincoln Center Orchestra with Wynton Marsalis (US)
February 10, 20:00 – DR Koncerthuset, Koncertsalen – Read more / Buy tickets
February 11, 19:30 – Musikkens Hus Aalborg, Koncertsalen – Read more / Buy tickets
Line-up:
Wynton Marsalis, Music Director, Trumpet
Ryan Kisor, Trumpet
Kenny Rampton, Trumpet
Marcus Printup, Trumpet
Chris Crenshaw, Trombone
Vincent Gardner, Trombone
Elliot Mason, Trombone
Sherman Irby, Alto and Soprano Saxophones, Flute, Clarinet
Ted Nash, Alto and Soprano Saxophones, Flute, Clarinet
Victor Goines, Tenor and Soprano Saxophones, Clarinet, Bass Clarinet
Paul Nedzela, Baritone and Soprano Saxophones, Bass Clarinet
Camille Thurman, Saxophones and Vocals
Dan Nimmer, Piano
Carlos Henriquez, Bass
TBA, Drummer
Photo: Piper Ferguson