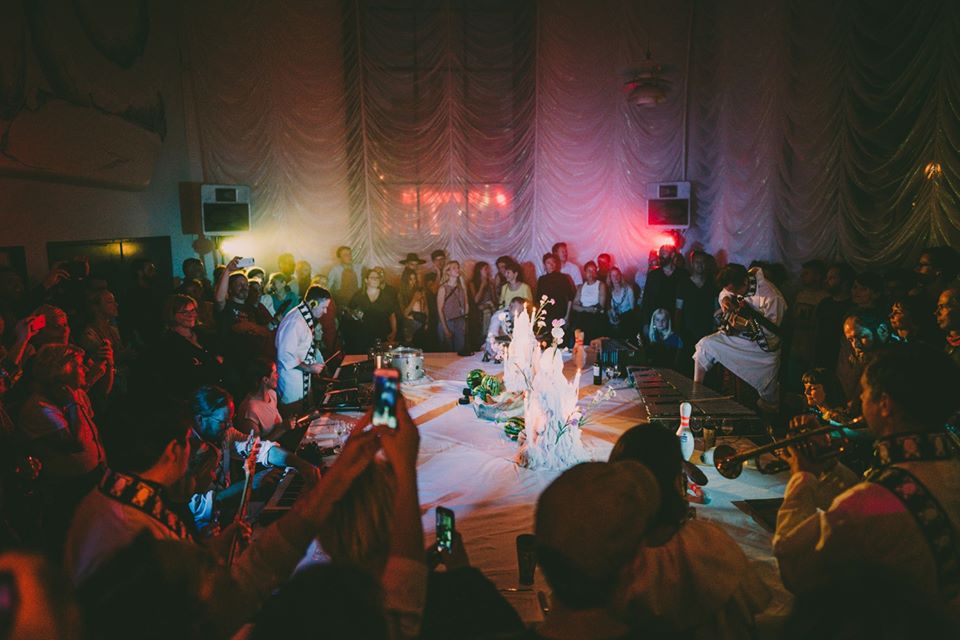 The 20th edition of Vinterjazz is under way with its largest and most progressive line-up yet – February 6-29
---
Thursday February 6 sees the official beginning of the 20th edition of Vinterjazz – the only nationwide music festival in our corner of Scandinavia
This year's line-up consists of American superstars such as Wynton Marsalis, Chick Corea and Kendrick Scott, highly anticipated female artists like Moor Mother, Nahawa Doumbia, Kaja Draksler and many others. The Danish jazz scene is strongly represented as always with acts such as Carsten Dahl Trinity, Frk. Jacobsen, DMA Jazz winners Svaneborg Kardyb and others.
The combination of jazz with cinema has been an exquisite cocktail from the very beginning of modern cinematographic history, and we are excited to present the new Vinterjazz-theme "Mesterlige Soundtracks" (trans: Masterful Soundtracks) – a touring showcase of six very different movies scored by jazz greats like Miles Davis, Brad Mehldau and Krzysztof Komeda – the latter in the form of chilling classic "Rosemary's Baby".
Speaking of classics, 2020 marks the 50th anniversary of Miles Davis' groundbreaking album "Bitches Brew". DR Big Band marks the occasion at Vinterjazz 2020, teaming up with icons Palle Mikkelborg and Arve Henriksen to celebrate one of modern jazz' greatest achievements.
Kraut Remixed is another series of special concerts created for this edition of Vinterjazz, offering a unique look inside the core machinery of German Kraut Rock. Here, electronic artists SØS Gunver Ryberg and Cristian Vogel create one-of-a-kind live remixes based on actual master tapes from legendary German Kraut-producer Conny Plank. The series is part of 2020's year of cultural exchange between Denmark and Germany, supported by Goethe-Institut Dänemark and others.
The theme Something Else presents concerts in novel settings – this year you'll find a series of staged "total" experiences with Hess Is More: Apollonian Circles, the innovative club concept Nebula, meditative nighttime concerts and more.
20th anniversary in its current form
Vinterjazz is a cross-country music festival with local support, running every February since 2001. The festival is stretched out across three weeks and presents approximately 600 concerts at 150 venues from Skagen to Rønne. Vinterjazz' unique combination of length and geographical spread makes it one of the best places to experience international stars on tour, award-winning local projects and special concert series such as Jazz Remixed, Future Sound of Jazz, Wild at Heart and – for the youngest in attendance and their families – Jazz for Kids.
Explore this year's concert themes ► www.jazz.dk/en/themes
See the complete line-up for Vinterjazz 2020 ► www.jazz.dk/en/concerts
A big thanks to all venues, organizers and passionate enthusiasts lending this nationwide initiative its unique local flavour. A special thanks to main contributor Nordea-fonden as well as the Danish Arts Council and Goethe-Institut Dänemark.