The concert has finished
Lars Greve: En verden, der melder sig
---
---
---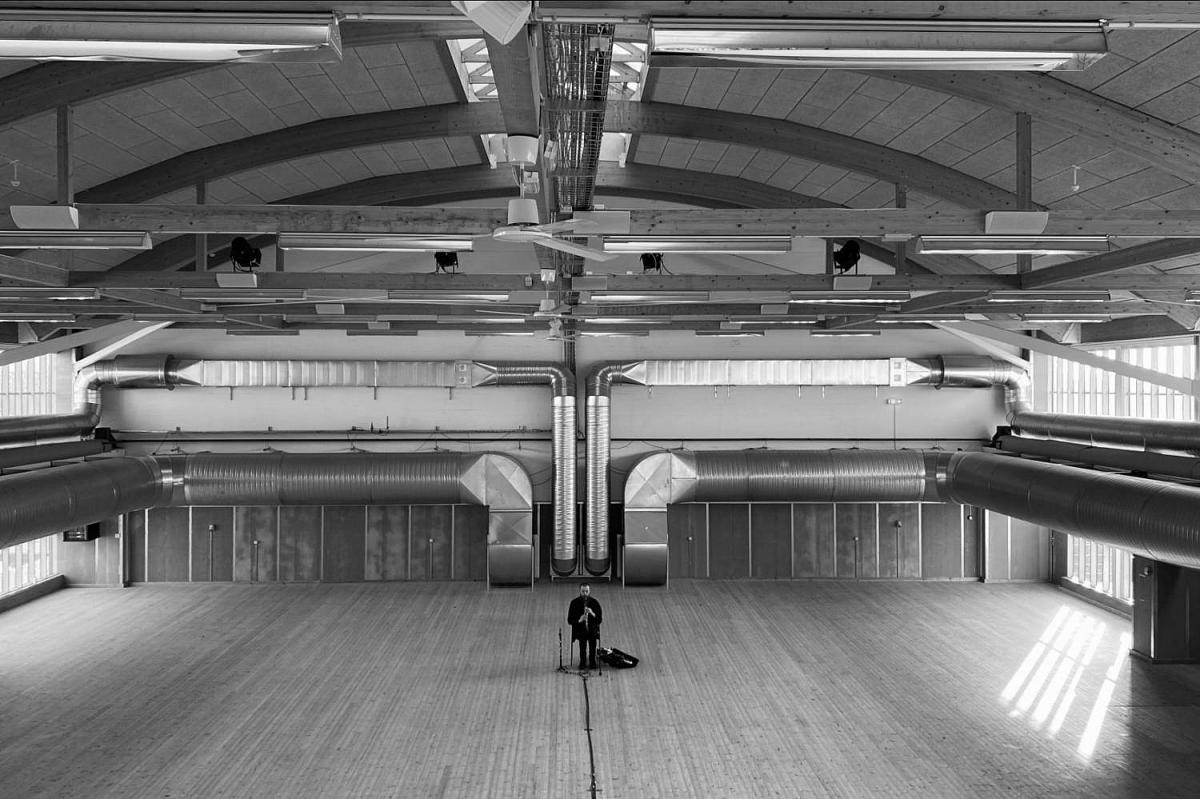 Lars Greve
En verden, der melder sig
14.02 – 20.02.22
Copenhagen Contemporary

In February, Lars Greve, woodwind player and composer, will transform the large Hall 6 at CC into a resonant sound work. Via special sound transmitters mounted on 50 meter long ventilation ducts, the hall will come alive to the vibrating sound of a clarinet. Greve plays from his musical intuition both on and with the space in a symbiotic interplay where the audience become co-composers. The sound installation invites visitors to listen and sense the space, experiencing an emerging world. During Vinterjazz 2022 Greve performs a total of fourteen improvised concert installations in the former welding hall – a listening format never before staged at this scale, neither in terms of square metreage nor number of concerts.

"En verden, der melder sig" is presented in collaboration with Resonerende Rum.