The concert has finished
Blonde Bass feat Kristin Korb/Ida Hvid/ Helle Marstrand
---
---
---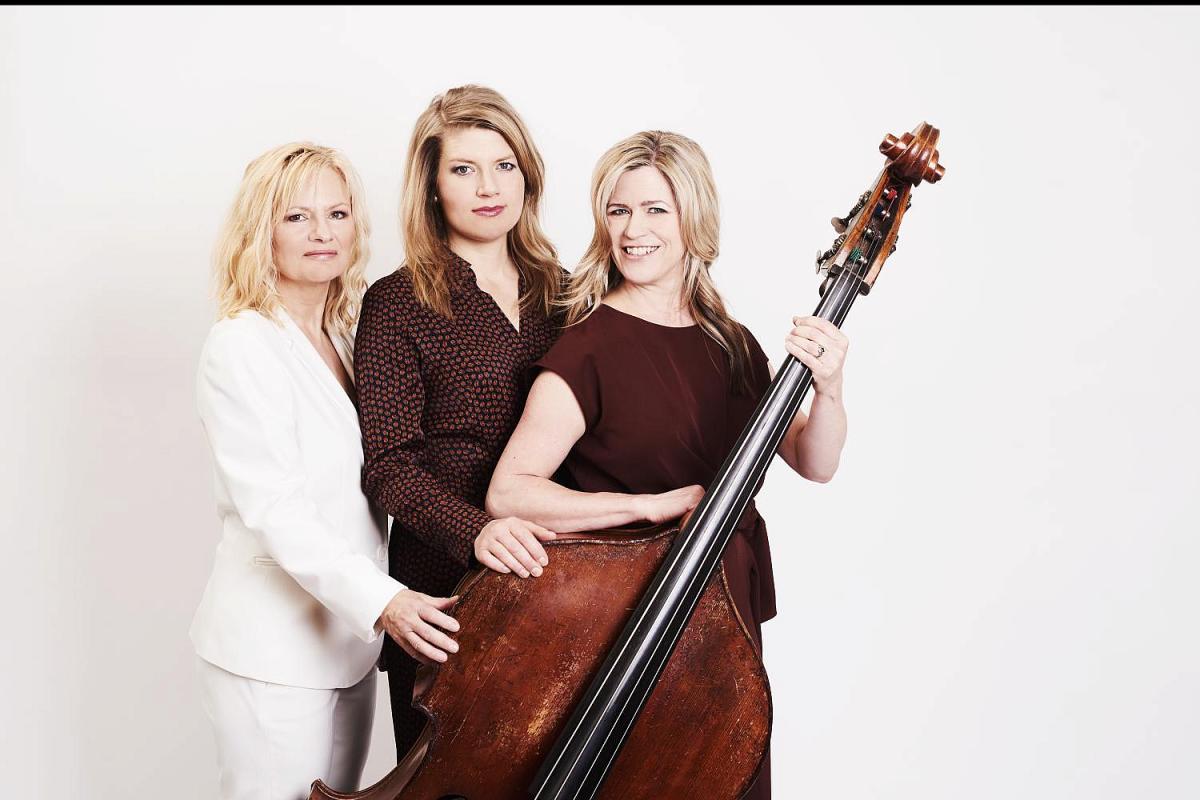 SISTERHOOD IN THE GROOVE
In the bass family, it isn't uncommon to get together to play duos or other ensemble pieces for fun. It is a great way for us to hang out together and dig our "lowest common denominator". Publicly, though, it is rare for bass players to be the entire ensemble. Add vocals on top of that, and you don't see that anywhere.

Until now.

Blonde Bass mixes jazz standards, original compositions, bass tributes, and 3-part vocal harmonies to make a show that is entertaining, engaging, and unique.

Ida Hvid, Kristin Korb, and Helle Marstrand knew each other as established band leaders in Denmark and out in the world. Jamming together one day, they had so much fun that they decided to follow the groove deeper and added vocal arrangements, percussion sounds, and original songs. Playing together is a celebration of sisterhood in the groove.

---
Line up:
Helle Marstrand bas

Ida Hvid Bas

Kristin Korb Bas