The concert has finished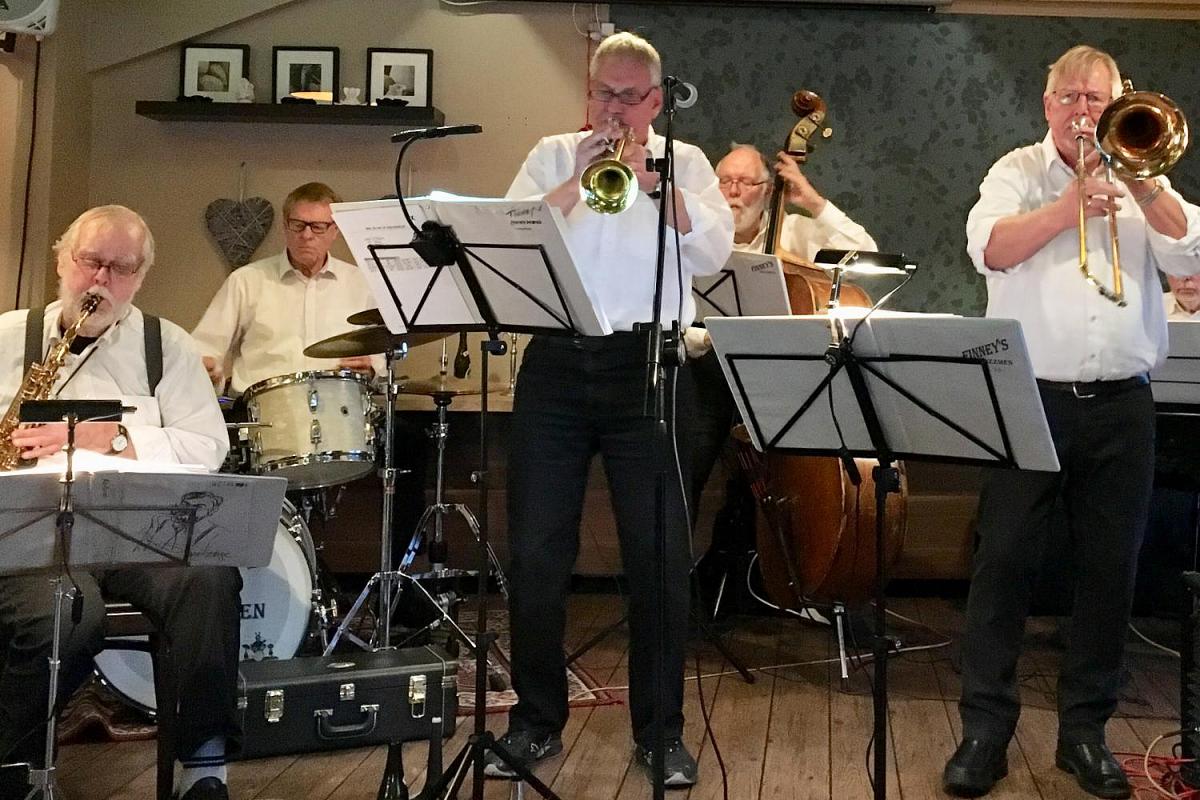 The event description is not available in your language.

Finney's Jazzmen har siden 1999 været en fast og anerkendt del af den danske jazzscene. Bandet har spillet hundredevis af koncerter i jazzclubber, på jazzfestivals og spillesteder over hele Danmark plus Sverige, Tyskland og Irland. Overalt med stor og flot respons fra publikum.
Kort sagt: Gedigen og veloplagt jazzmusik.
 

---
Line up:
Finn Frøsig, trombone, vokal

Jan Ellegaard, trompet, vokal

Jesper Koch, klarinet, altsax, vokal

Arne Frederiksen, piano

Tom Folting, bas

Jørgen Fjelstrup, trommer