The concert has finished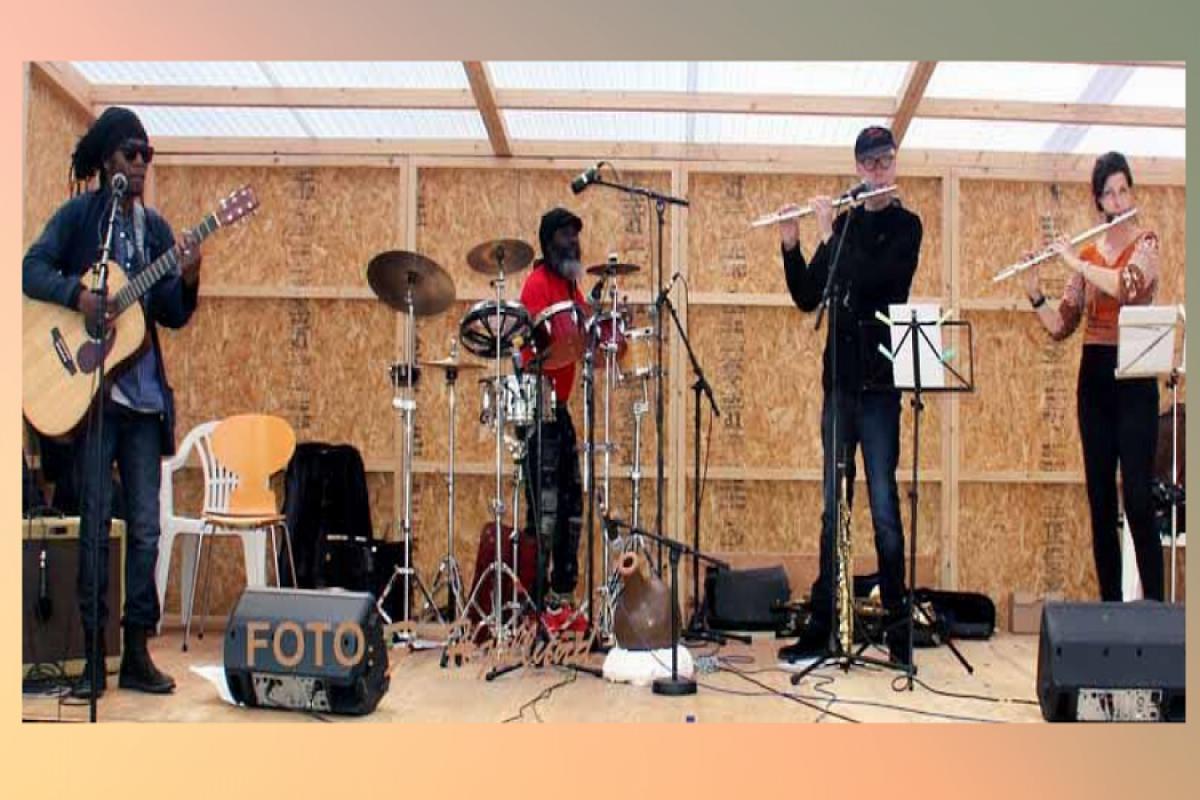 A collective project with music by the members of the group, and with roots in
blues, jazz, folk, afro, reggae…

The band has a special sound, transparent and universal ; the mix of flutes, acoustic 
guitar, saxophones (especially the soprano) and percussion creates a soundscape that
could have ressemblances to many different kinds of traditional folk music, and also
has an unusual and contemporary twist.





The members of the group are all composers and original improvisers who already
work together in many different settings. ( Alain's "Api Pipo", Ayi & Alain's duo "Twin Tribe", Simon's "Café Central" and "Rainbow Spirit", Bitran/Apaloo Duo " Wind of Tomorrow"…)
The music can be both pleasant and experimental, meditative and fiery.

---
Line up:
Alain Apaloo: akustisk, el guitar


Mariane Bitran: fløjte, altfløjte, bambusfløjter


Simon Spang-Hanssen: soprano, tenor sax, fløjter

Ayi Solomon: percussion