The concert has finished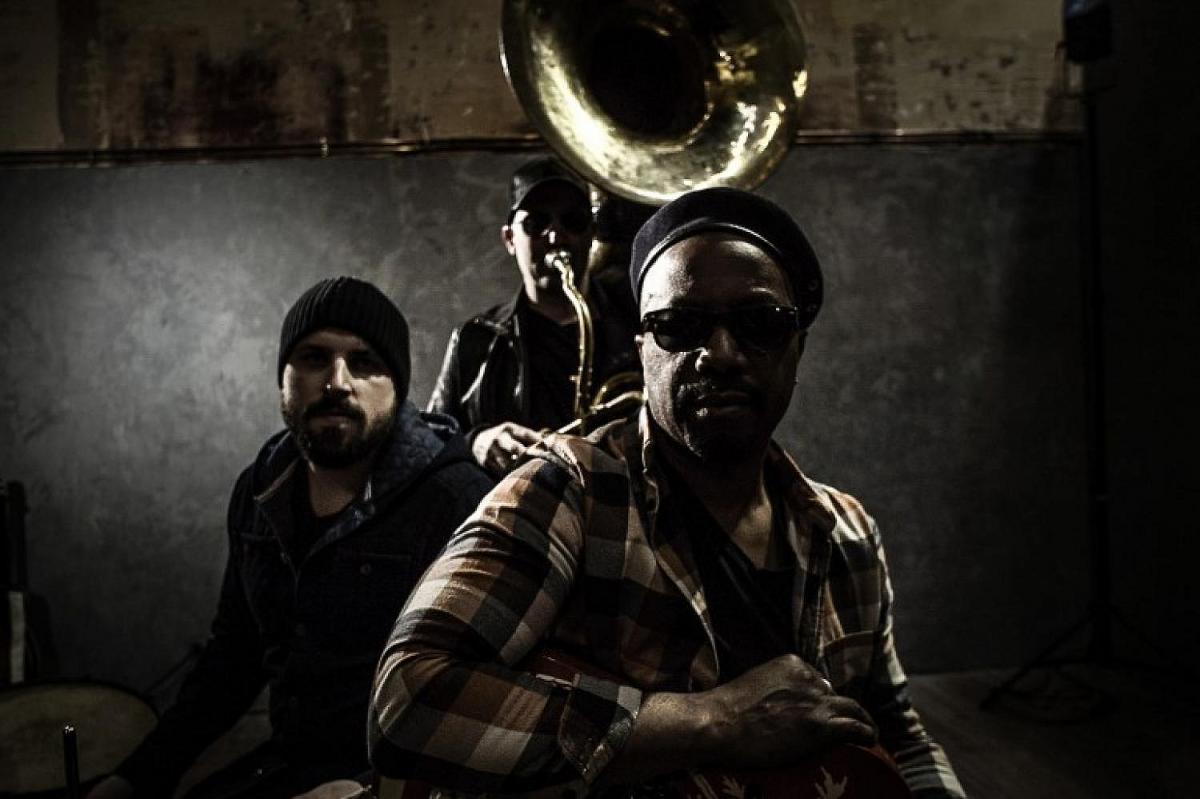 The event description is not available in your language.

Delgrés er et vildt projekt – referencerne bag projektet strækker sig over flere kontinenter og fortæller historien om efterkommere af slaveri, familietraumer og en distorted dobro der forbinder det hele.
Musikalsk er vi ude i noget af det mest grovvy, gutsy, reptile blusebaserede rootsmusik du kan forestille dig. The Black Keys ligner nærmest en kylling på vej til at blive fortæret af Delgrés' alligator soul. Ikke et ondt ord om Black Keys – (bevares det er et af de fedeste bands i hele verden) Delgres er bare dybere, mørkere og foruroligende mesterligt udført. Delgrés er et af de bedste musikalske output, der er kommet fra Frankrig i lang tid. Du bliver ikke den samme efter at have set Delgrés live - Glæd dig, for det her bliver crazy godt!!

Koncerten præsenteres af Tønder Festival.