The concert has finished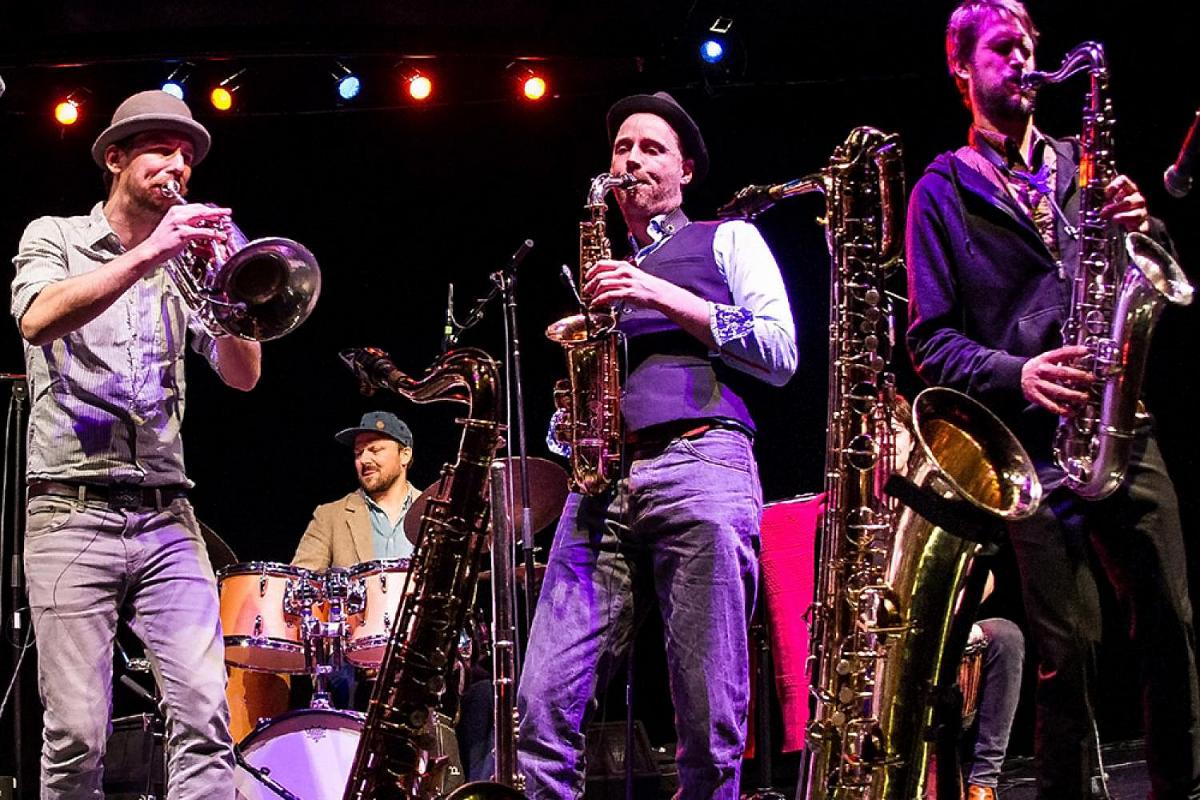 The event description is not available in your language.

The Kutimangoes har erobret mange hjerter og festivalscener siden bandet så dagens lys.
Nøglen til bandets succes ligger i kombinationen af groovy afrobeats og horntemaer, der trækker på referencer indenfor både New Orleans Jazz, Soul og fusionsjazzens mere elektriske pionerer.

Mange anerkendelser og priser er det blevet til og det er helt fint – essensen af The Kutimangoes skal føles og forstås igennem det musikalske og kompromisløse drive som bandet udstråler live. Det er her bandet giver mening og her der opstår magiske øjeblikke.