The concert has finished
Late Night Jam - Host: Mads Søndergaard
---
---
---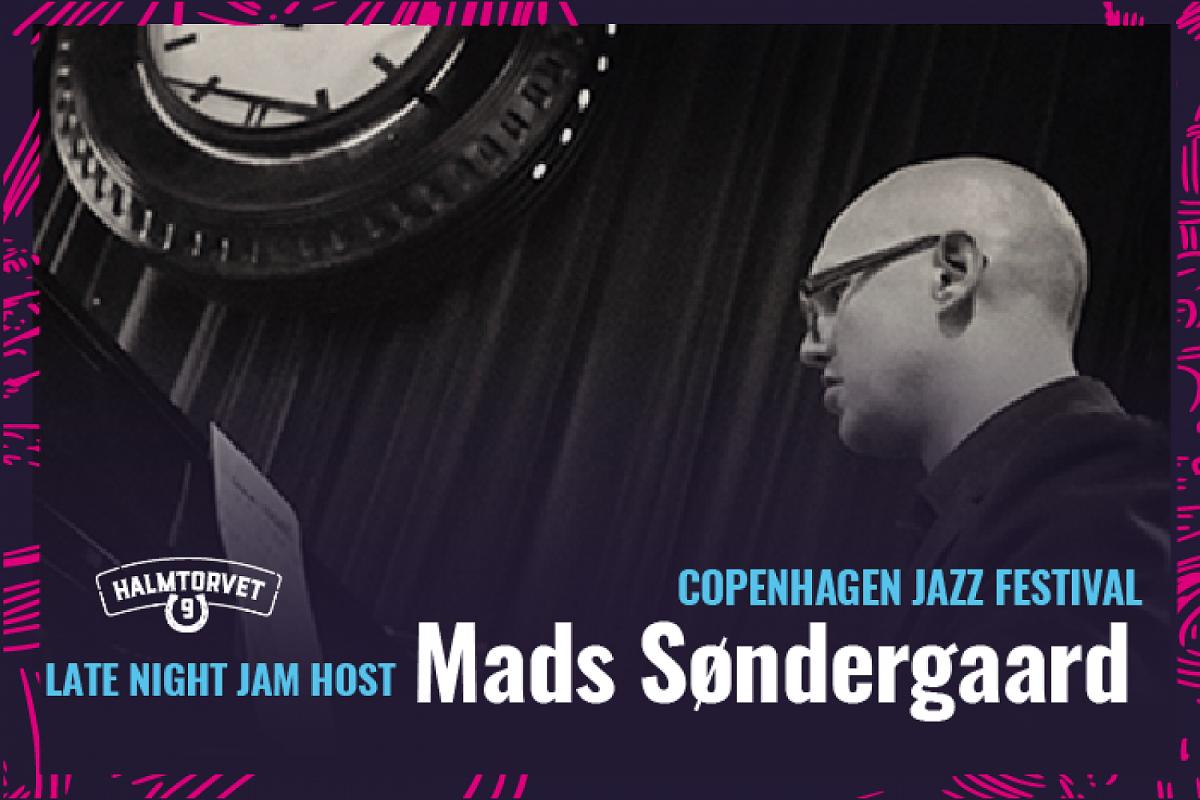 LATE NIGHT JAM SESSION - HOST ANDERS MALTA.

The evening's Houseband plays 1 set - then there is free play to late! Free admission and 1 drink for free if you go on stage :-)


Mads Søndergaard began his jazz adventures on legendary jazz bar "Bent J" in his hometown Aarhus. In 1998 he moved to Holland to study piano at the Royal Conservatory in the Hague from which he graduated in 2003.

After moving to Copenhagen he started playing with a wide range of danish jazz musicians and has endeavoured into ragtime, stride and bebop as well as playing singer/songwriter, bossa, pop and pretty much anything in between.

Mads has also taken up playing the Hammond organ and accordion further broadening his musical scope.
---
Line up:
Mads Søndergaard M.F

LATE NIGHT JAM SESSION - Mads Søndergaard

Aftenens husband spiller 1 sæt - herefter er der fri leg til sent! Fri entré og 1 Genstand hvis du jammer med :-)

Mads Søndergaard begyndte sine jazzeventyr på den legendariske jazzbar "Bent J" i sin hjemby Aarhus. I 1998 flyttede han til Holland for at studere klaver ved Den Kongelige Konservatorium i Haag, hvor han blev uddannet i 2003.

Efter at have flyttet til København begyndte han at spille med en bred vifte af danske jazzmusikere og har bestræbt på ragtime, stride og bebop samt spiller sanger / songwriter, bossa, pop og stort set alt i mellem. Mads har også taget op med at spille Hammond-orgel og harmonika yderligere udvidelse af hans musikalske omfang.