The concert has finished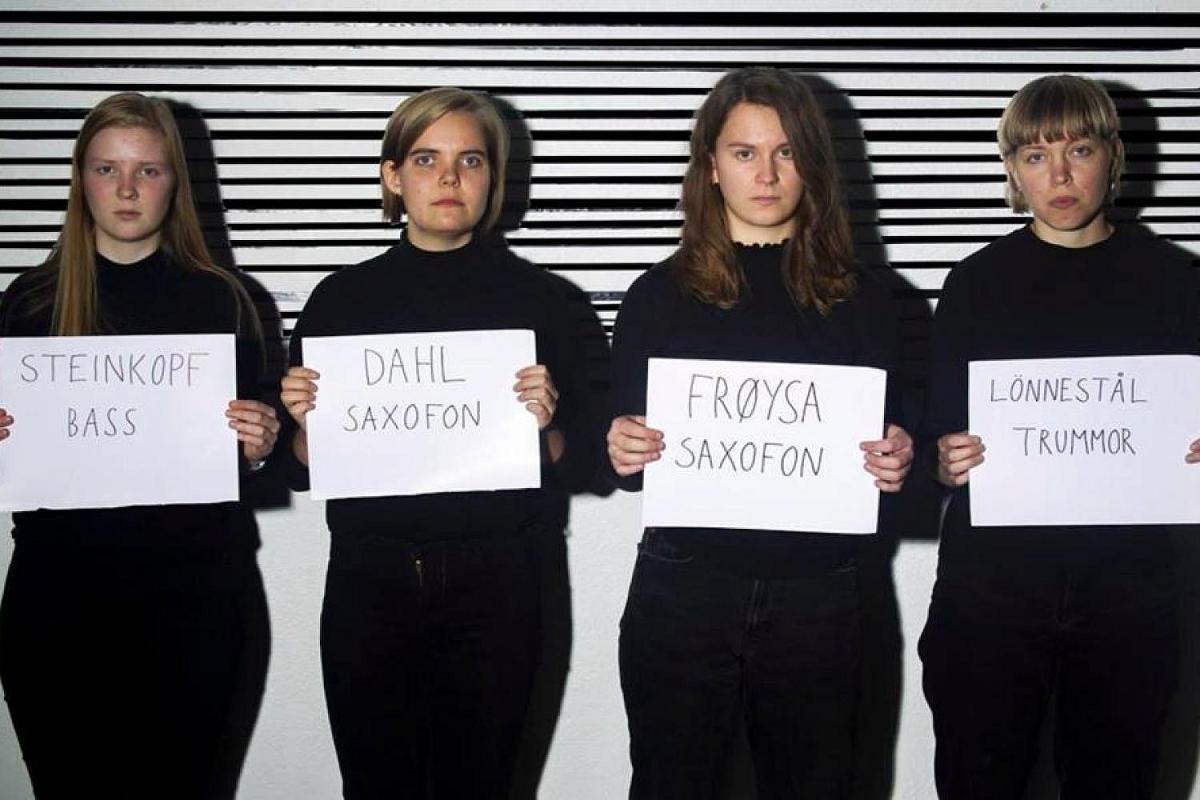 The event description is not available in your language.

Skurkar er en ung kvartet bestående af medlemmer fra hele Skandinavien, som nu har base i Trondheim. Inspireret af musikere som Ornette Coleman, Carla Bley, Charles Mingus og Thelonious Monk skriver og spiller kvartetten egne originale kompositioner. Disse fire musikere har spontanitet og improvisation i højsædet, og målet er at udfordre og udforske musikkens traditioner, form og harmonier. Med en besætning bestående af to saxofoner, bas og trommer skaber kvartetten et tørt og åbent udtryk, og de formidler de enkle temaer overbevisende og ærligt. For disse fire unge musikere handler musikken om at være tilstede i nuet, lege og udforske, lytte og reagere, og ikke mindst få både sig selv og publikum til at glemme tid og sted.
---
Line up:
Amalie Dahl (DK) – Alt saxofon

Jenny Frøysa (NO) - Baryton saxofon

Oda Steinkopf (NO) – Kontrabas

Emma Lönnestål (SE) - Trommer