The concert has finished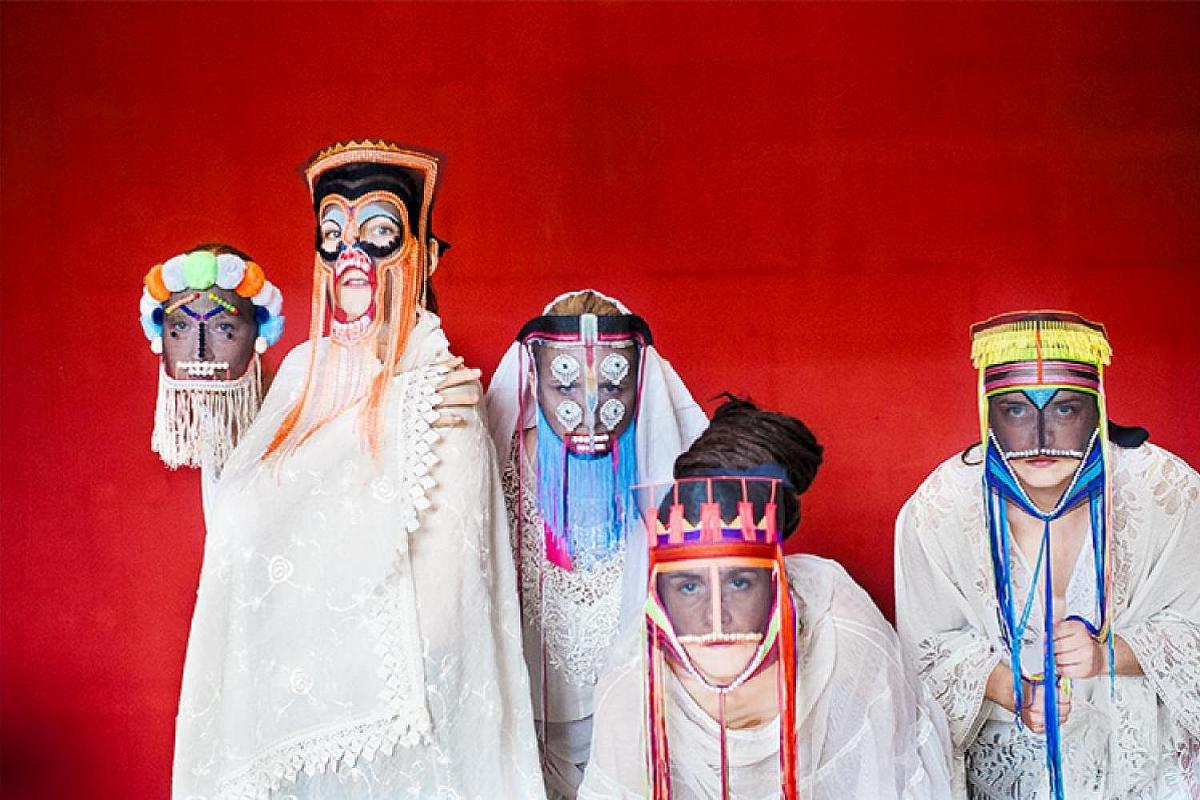 IKI consists of 5 young female vocalists from Denmark, Norway and Finland. Their approach to their music is improvised, and each concert becomes a unique experience for the audience. The band has toured most of Europe since 2011, when they won a Danish Music Award for their self-titled, and critically acclaimed, debut album IKI.

The award-winning, experimental vocal band releases its third album ORACLE in February 2018. The album is produced by Danish electronic artist Mike Sheridan.

ORACLE is a meeting between the voice in its natural, pure form and the electronic, mechanical manipulation of the voice. A microcosm of sound universes is created, which forms the frame of an atmospheric cinematographic journey through an unknown world. IKI also collaborates with the mask designer Damselfrau, who with her alluring, artistic masks visually supports ORACLE's auditive universe.
---
Line up:
Anna Mose (DK)

Kamilla Kovacs (DK)

Jullie Hjetland (DK/NO)

Guro Tveitnes (NO)

Johanna Sulkunen (FIN)