The concert has finished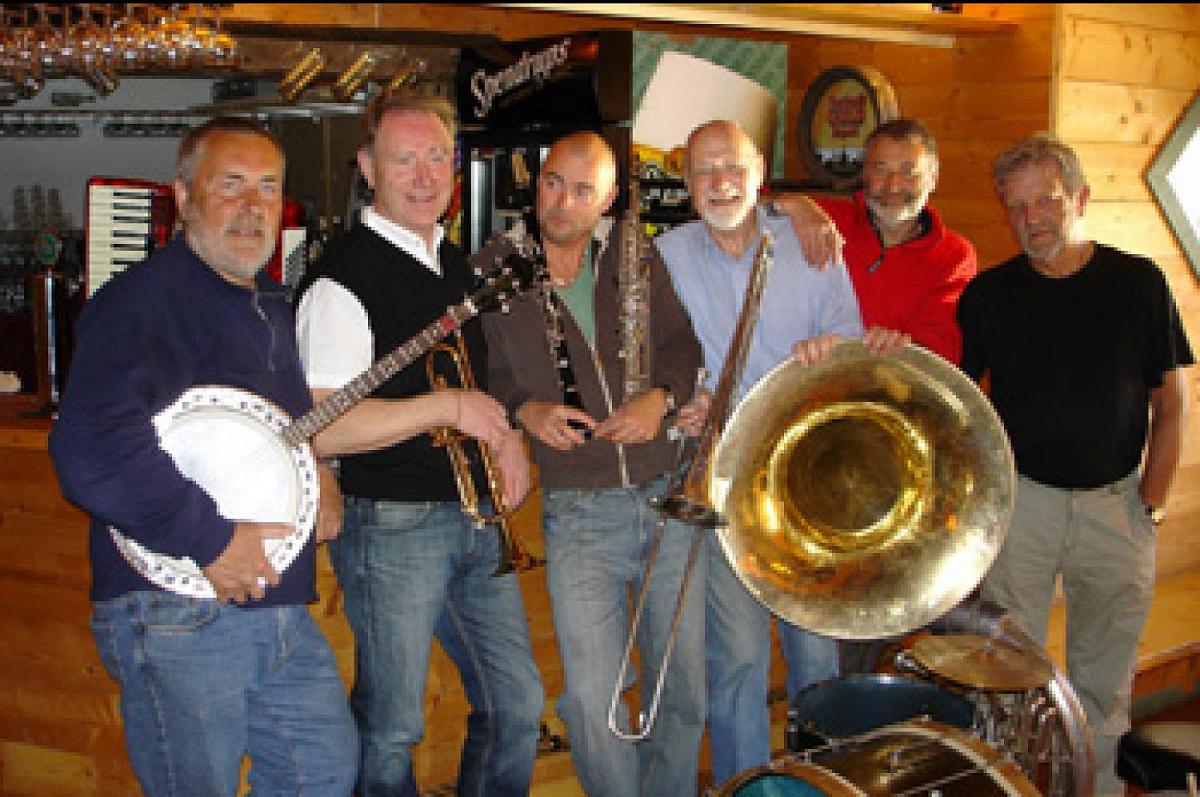 The event description is not available in your language.

Fra Sölvesborg i Sverige ankommer også i år sekstetten Dragkedjan Jazz Band. Dragkedjan er det svenske ord for lynlås. Pudsig titel på et orkester der spiller traditionel – dog med et uventet tvist i harmonierne.
Dragkedjan er også en forening, og den er initiativtager til og arrangør af Hällevik Tradjazz – en festival der trækker rigtig mange publikummer til. Det gør Dragkedjan også når de optræder ved Østersø Jazzfestival, for det righoldige katalog byder både på de typiske evergreens, men også bud på svenske og danske viser.
De svenske herrer har deltaget i jazzturneer i Danmark, Tyskland, Polen, Finland, Estland og i Sverige.

---
Line up:
Magnus Figge Milton (kornet, banjo, harmonika,vokal)

Johan Börge Ahlqvist (klarinet, saxofoner)

Ronny Nilsson (trombone, vokal)

Uno Hellgren (banjo, trompet)

Kjell Yoga Wallnäs (sousafon, vokal)

Mats Frimodig (trommer)