The concert has finished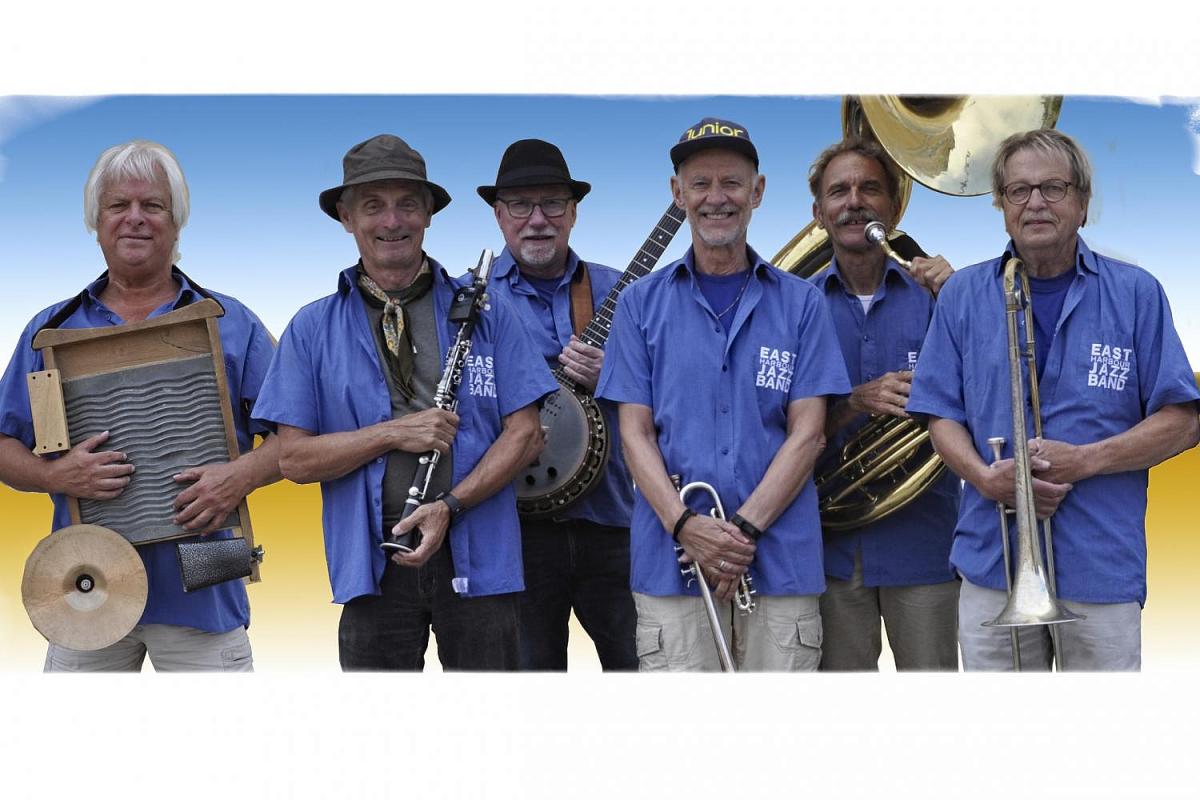 The event description is not available in your language.

Jesper Gram-Hansen (Klarinet) og Niels J. Christensen, kaldet NISSE (Trombone), var tilbage i
60erne med i Aalborg bandet Gabadela, og har siden været med i det meste der har foregået i
Aalborg, og der igennem mødt og spillet med mange af Jazzens store navne.
Brian Toft (Cornet/Vokal) var i sin tid med til at stifte det kendte Sigfreds Fodvarmere.
Jan Holmgård (Trommer) har et langt liv på stikkerne blandt andet i Big Bands.
Brian Bützau Olsen (Sousaphone) har baggrund i harmoni og militær brassband.
John Fuglsang (Guitar Banjo/Vokal) er en erfaren musiker med styr på akkorderne.
Orkesteret er altid en stor succes i Nyhavn, når de er med på programmet.