The concert has finished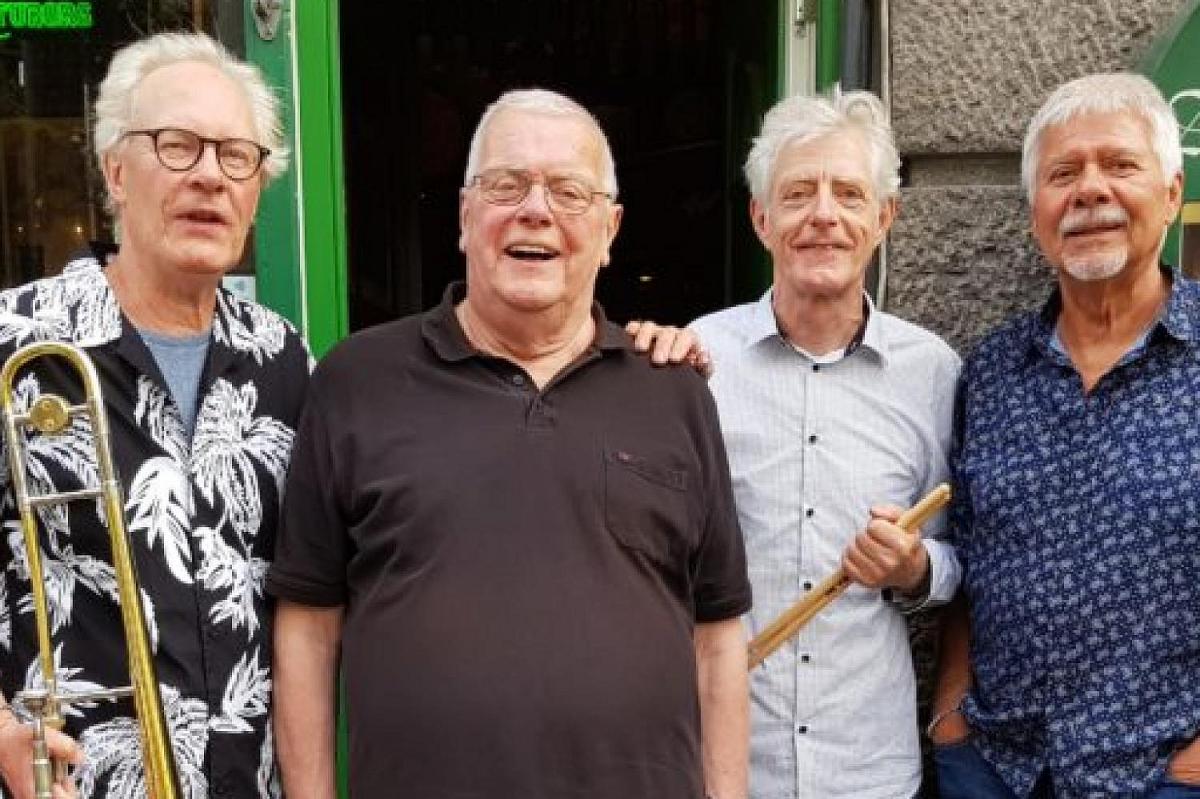 The event description is not available in your language.

Kvintetten blev dannet for 16 år siden af klarinettisten Erik Krølle Andersen og pianisten og sangeren Per Jakobsen.
Erik Krølle Andersen er en af veteranerne i dansk jazz og har bl.a. spillet med Papa Bue's Viking Jazzband i 12 år. Per Jakobsen har foruden en fortid i Louisiana Jazzband været fast pianist og sanger hos Papa Bue i fem år. Den fortræffelige basunist Cosmus Bræstrup, tidligere Louisiana Jazzband, er en fin sparringspartner for Krølle, og bassisten Jens Kofod lægger en solid bund for det hele. Bag trommerne sidder alsidige Henrik Simonsen, en af Danmarks bedste af slagsen, der også har spillet med Papa Bue.
Copenhagen Five er garant for glad og swingende musik med udgangspunkt i det bedste fra jazzens og populærmusikkens store melodibog.
---
Line up:
Erik Krølle Andersen, klarinet og kapelmester. Cosmus Bræstrup, basun. Per Jakobsen, piano og sang. Jens Kofod, bas. Henrik Simonsen, trommer.