The concert has finished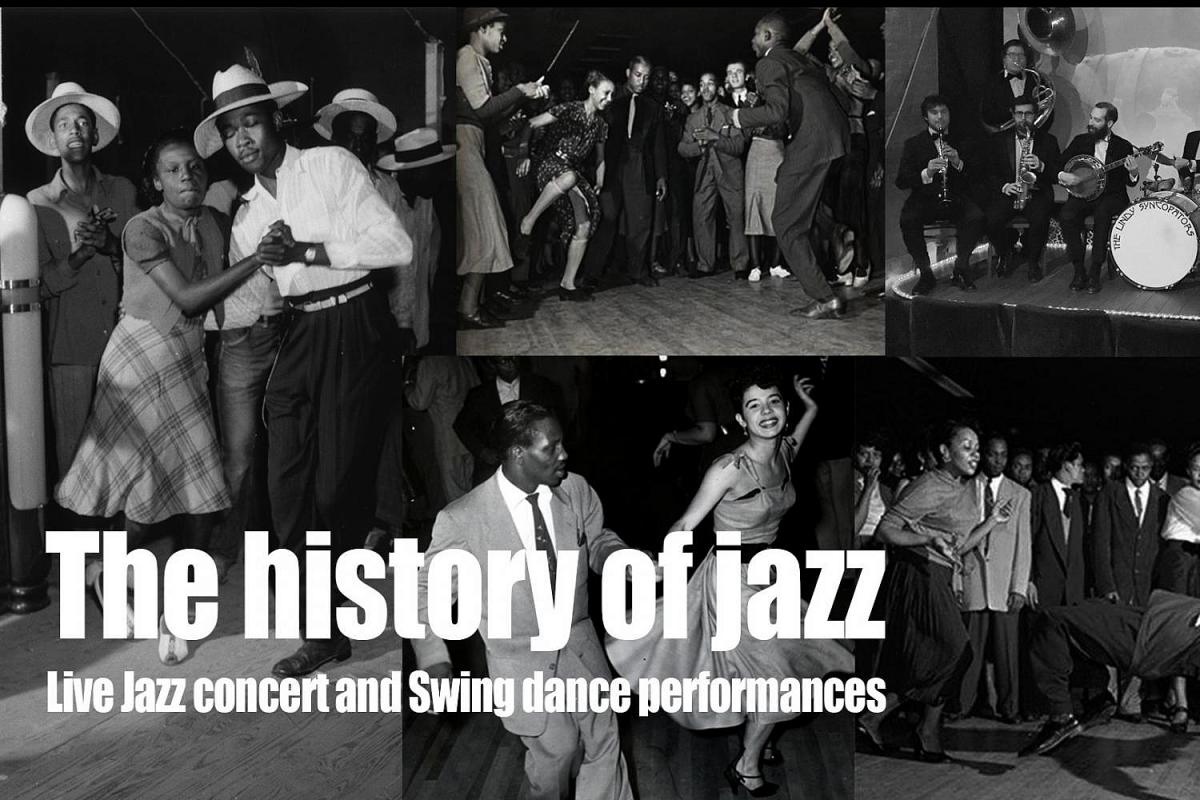 The History of Jazz is an event that presents a collaboration between jazz musicians and swing dancers. It aims at celebrating the different jazz styles and respective swing dances of the days when jazz was considered dance music.
The Lindy Syncopators is a 9 piece jazz band based in Copenhagen that plays transcribed and adapted arrangements of jazz tunes from the 1910's up to the 1950's, from Ragtime to Hard Bop with a lot of Hot jazz and Swing in between.
This is an opportunity to hear, see and learn about jazz music and swing dance with live jazz accompanied by swing dance performances. The event will be guided by a host that will tell a few historic curiosities in between acts.
The band features Asta Thorboe on vocals, Andrea Crespi on Clarinet, Mads Tuxen on Alto Sax, Håkon Guttormsen on Trumpet, Thorsten Søbirk on Trombone, Daniel Rodrigues on Guitar, Søren Christensen on Piano, Jeremy Mazoro on Upright Bass and Ben Peel on Drums.