The concert has finished
The Spirit of New Orleans
---
---
---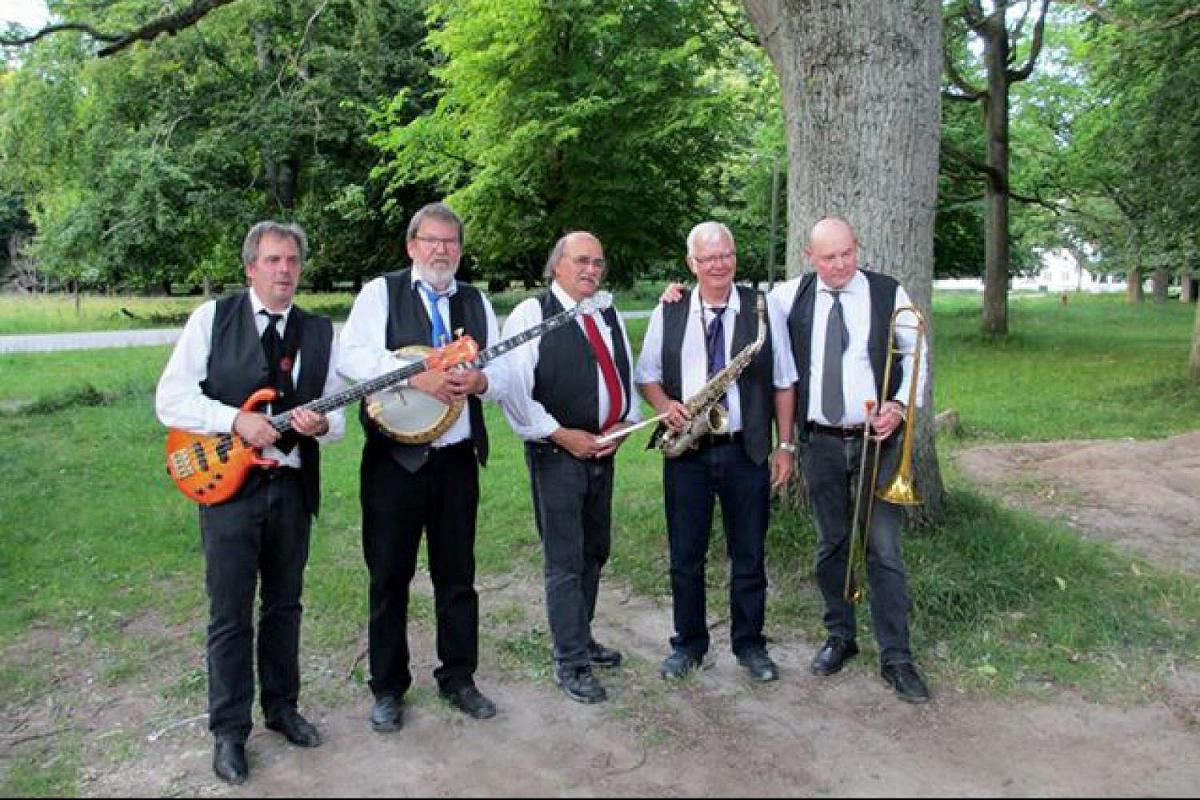 The event description is not available in your language.

The Spirit of New Orleans blev dannet i 1990 og slog hurtigt igennem på den danske jazzscene. Så i dag fremstår orkesteret som et af de mest kendte og rutinerede orkestre i Danmark, der spiller med en unik dynamisk og swingende stil. Repertoiret rummer alle de ingredienser, der skal til for at gøre musikken levende: Traditionel Jazz, Ragtime, blues, Evergreens, egne kompositioner, samt Gospel og Spirituals.
Det er et orkester, hvis musik når langt ud over scenekanten med en varm publikum kontakt, så tilhørerne får en totaloplevelse.
Det er "The Spirit of New Orleans" i en nøddeskal.

---
Line up:
Preben Nissen (TB, V)

Stig Nielsen (as,ss)

Carsten Henningsen (b, v)

Kim Holm Nielsen (b)

Jan Schiöpffe (dr)