The concert has finished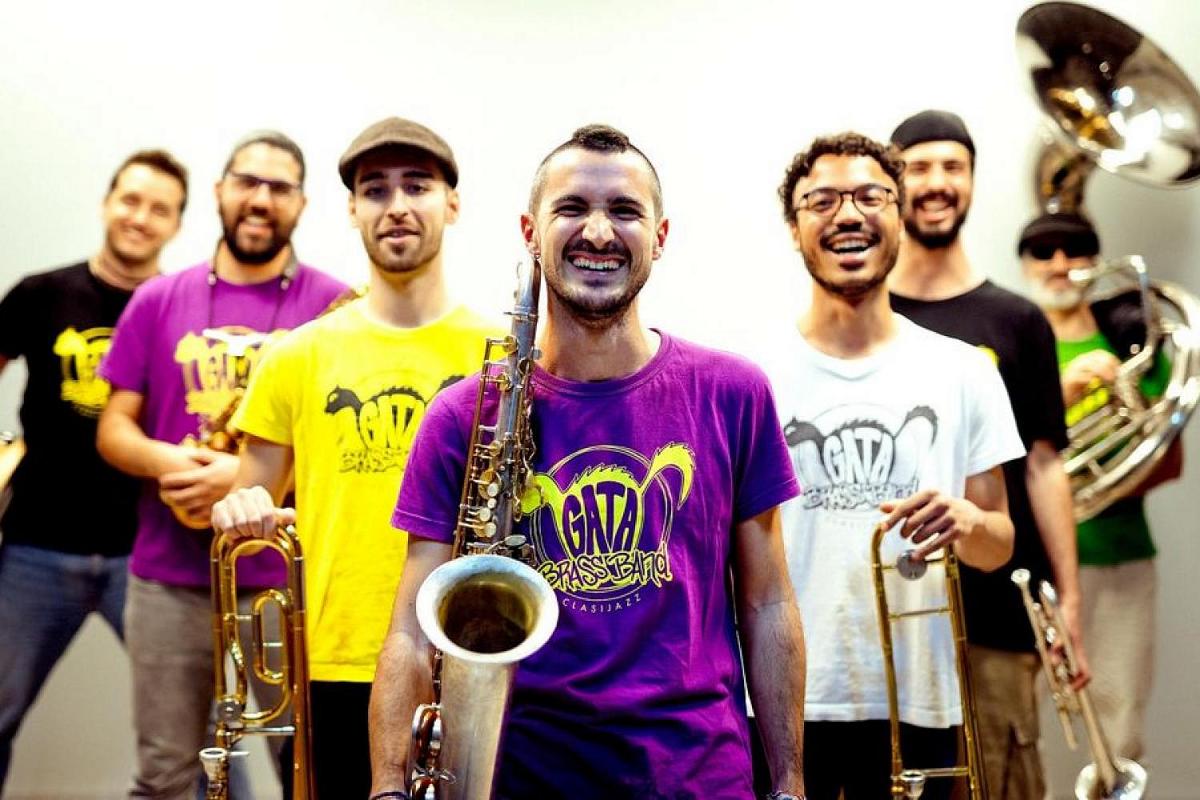 FULL OF RYTHMIC ENERGY"
Gata Brass Band was born in Almería (Spain) in 2018. Inspired by worldwide known New Orleans' 'brass bands', who are in charge of animating any social event in the city, it's formed of wind and percussion instruments.
Since then they have been playing in theaters and streets all around Spain and have participated in festivals such as the Castellón International Jazz Festival, "We love jazz" circuit or "Illuminating with jazz" platform in Almería.
Gata Brass Band brings together several generations of highly trained musicians from the Almería jazz scene with long professional careers and particularly experienced in live performance and in the development of different musical projects.

---
Line up:
Trumpet & Beatbox: David Galera

Trumpet: Antonio Abad

Trombone: Jose Diego Sarabia

Trombone: Sergio Torres

Tenor sax: Diego M. Pecharromán

Alto sax: Joaquín Romero

Sousaphone: Jesús Valverde

Snare: Antonio Linares

Bass drum: Ignacio Ferrer