The concert has finished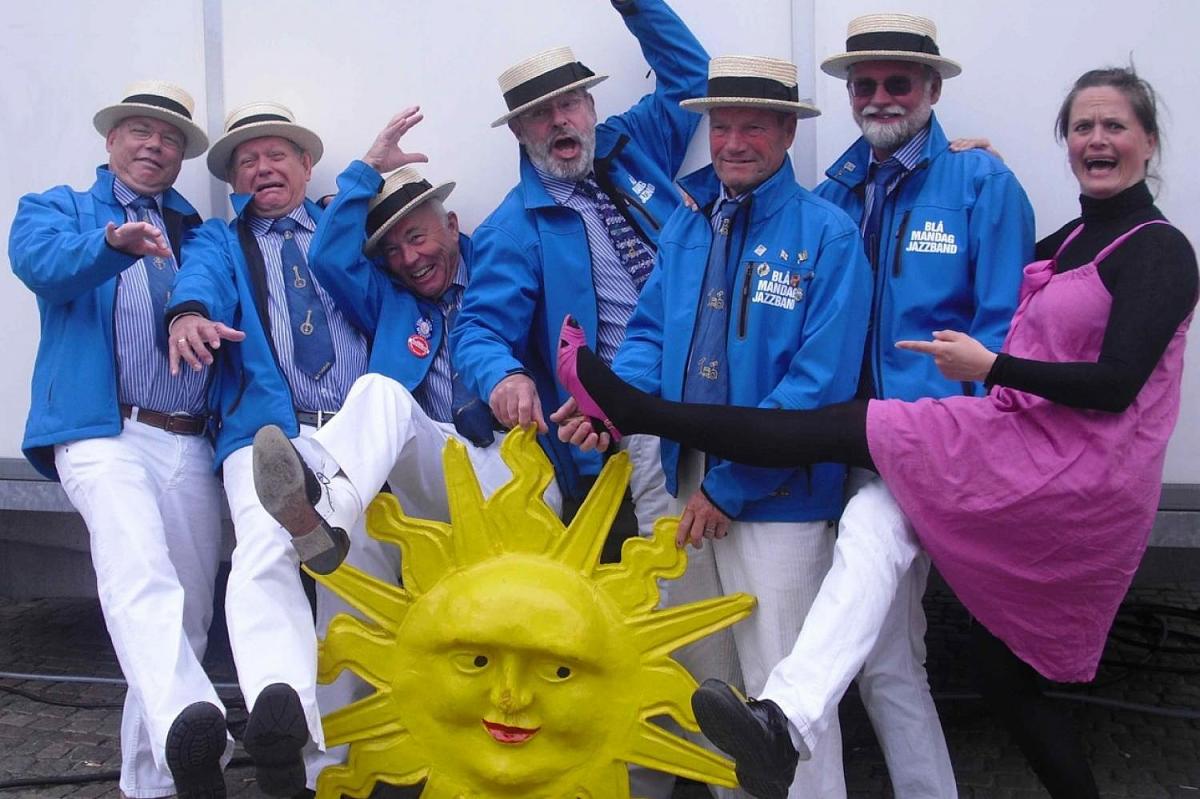 The event description is not available in your language.

Orkesterleder Jørgen Christensen udtaler: Vi ønsker med humør og smittende livsglæde, at formidle den gode gamle "træskojazz" til vores publikum. Det er vigtigt for os, at vores optræden fremkalder glæde og smil, - og det hænder også, at man får sig et godt grin! Alt dette samtidig med, at vi leverer flot New Orleans og Dixielandjazz indpakket i lækre arrangementer og krydret med en af de flotteste sangstemmer, man kan drømme om. Vores repertoire er efter 28 år så righoldigt, at vi aldrig løber tør for numre. Det er sjældent publikum ikke kan få deres ønsker og opfordringer opfyldt! Orkesteret har i de seneste år turet rundt til de fleste danske jazzklubber og festivaler, samt i Sverige, England, Irland og Tyskland, hvor vi som regel bliver bedt om at vende tilbage.
Glæd jer til et humørfyldt jazzsamvær med Blå Mandag, som ydmygt udtaler:  "Vi er ikke bedre end de bedste!"

---
Line up:
Erik Lund Hansen (Trompet)

Henning Friis (Trombone)

Jørgen Christensen (Klarinet, Sax, Voc)

Ernst Scheufens ( Banjo, Voc)

Kåre Sigvertsen (Bas, Voc)

Hugo Scheel (Trommer, Voc)