The concert has finished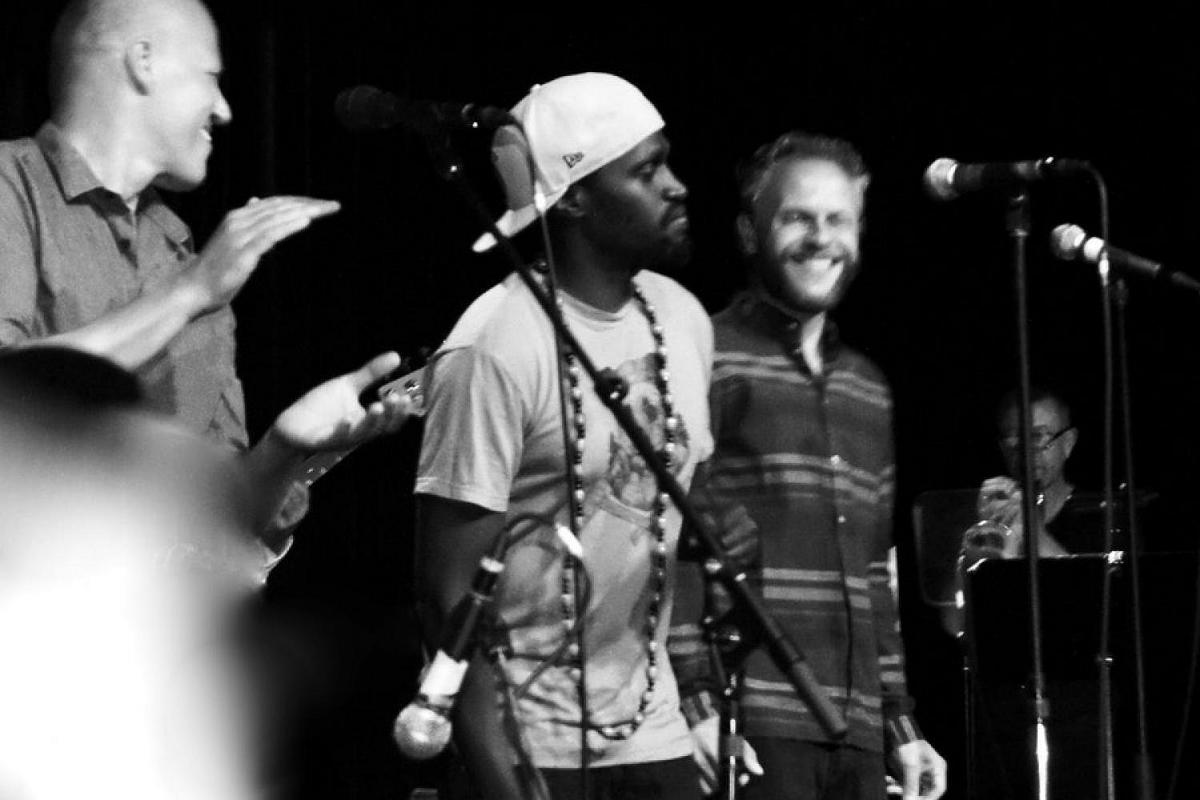 The event description is not available in your language.

Ridin' Thumb indtager hjemmebanen i Hotel Cecil under Copenhagen Jazzfestival. Der er sparet godt sammen til en aften fyldt med soul, funk og kærlighed.

Med tre stærke vokalister i frontlinjen kommer Ridin' Thumb rundt i hele bagkataloget fra bandets tre albums og på spontane udflugter i feltet af soul, funk, hip hop og jazz. Den skarpe blæsersektion og legendariske rytmegruppe er garanter for et groovy og veloplagt show. Husk danseskoene!
---
Line up:
Jonas Winge Leisner (vokal), Niels H.P. (vokal) Kuku Agami (rap) Joakim Pedersen (keyboards) Martin Finding (guitar) Nicolai Halberg (guitar) Jens Kristian Uhrenholdt (bas) Felix Ewert (trommer) Hendrik Jørgensen (trompet) Carsten Andersen (trompet) Thomas Edinger (tenor saxofon) Kasper Wagner (baryton saxofon)