The concert has finished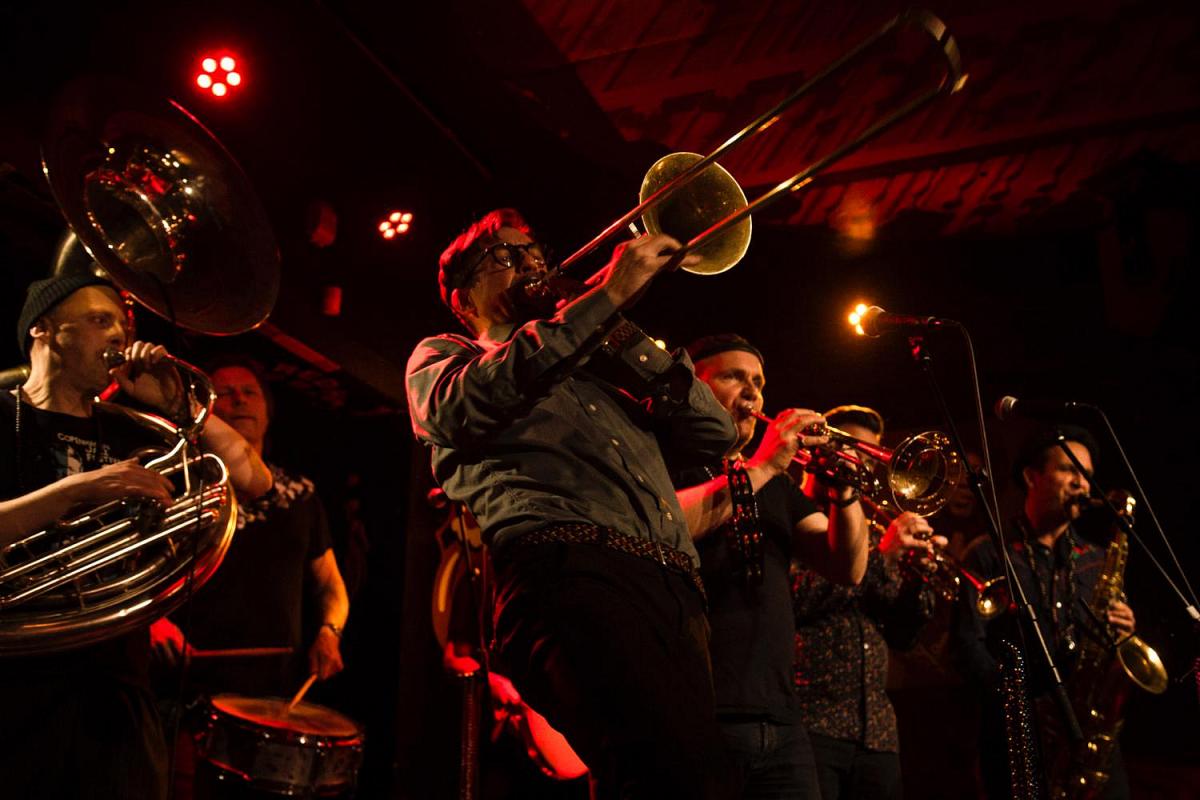 Cobblestone Ball at Onkel Dannys Plads - Tuesday Night Brass Band

Tuesday Night Brass Band's musical gumbo consists of 2nd line, funk, jazz, rhythm'n'blues and soul inspired by Dr. John, Rebirth Brass Band, James Brown and The Meters. A unique mobile party caravan that really goes beyond the stage edge whether it is concerts, street parades or other events.
The music is deeply rooted in the roots of New Orleans, but at the same time points forward, renews and adds its very own expression.
The band consists of some of Denmarks best musicians in jazz and related genres, from DR Bigband, Sp-Just-Frost, Jazz Five, Wonderbrazz and Brassflavor.
---
Line up:
Johan Bylling Lang (sax)

Bjarke Nikolajsen (trp)

Ola Åkerman (trb)

Jakob Munck (sou)

Søren Frost (perc)

Esben Duus (perc)