The concert has finished
Mardi Gras Copenhagen 2022 - Street Parade på Nørrebro (Tuesday Night Brass Band, Zirkus, Katrine Ring m.fl.)
---
---
---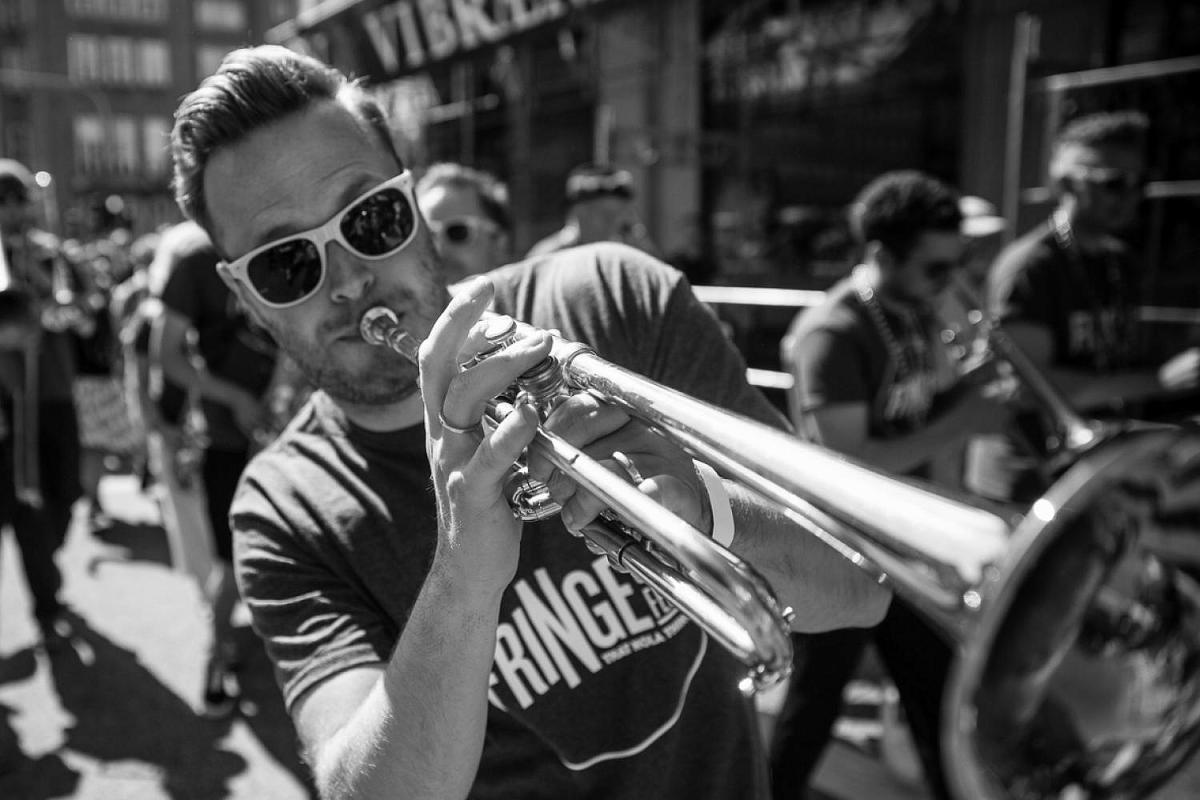 Let's Take It To The Street! No Mardi Gras celebration without a street parade through the streets of Copenhagen. A real living mobile party storm with amazing acts doing their thing from decorated trucks and in the street. The parade starts at 1pm at Dr. Louises Bro and ends 2 hours later at Balders Plads via Nørrebrogade. Throw me some beads mister!

Line-up: Tuesday Night Brass Band, Dusty Rag Jazz Band, Zirkus, Sweet Burlesque, Mads Søndergaard Hammond Madness, DJ Katrine Ring, Mads Søndergaard Hammond Extravaganza and others.

The concert is presented by Mardi Gras Copenhagen in collaboration with Roots & Jazz.

Welcome to Balders Plads – please note that it is not allowed to bring drinks or picnic baskets to the concert venue. The cover charge covers all concerts. We look forward to see you all – come join us!

---
Line up:
Tuesday Night Brass Band, Dusty Rag Jazz Band, Zirkus, DJ Katrine Ring, Mads Søndergaard Hammond Extravaganza + meget mere