The concert has finished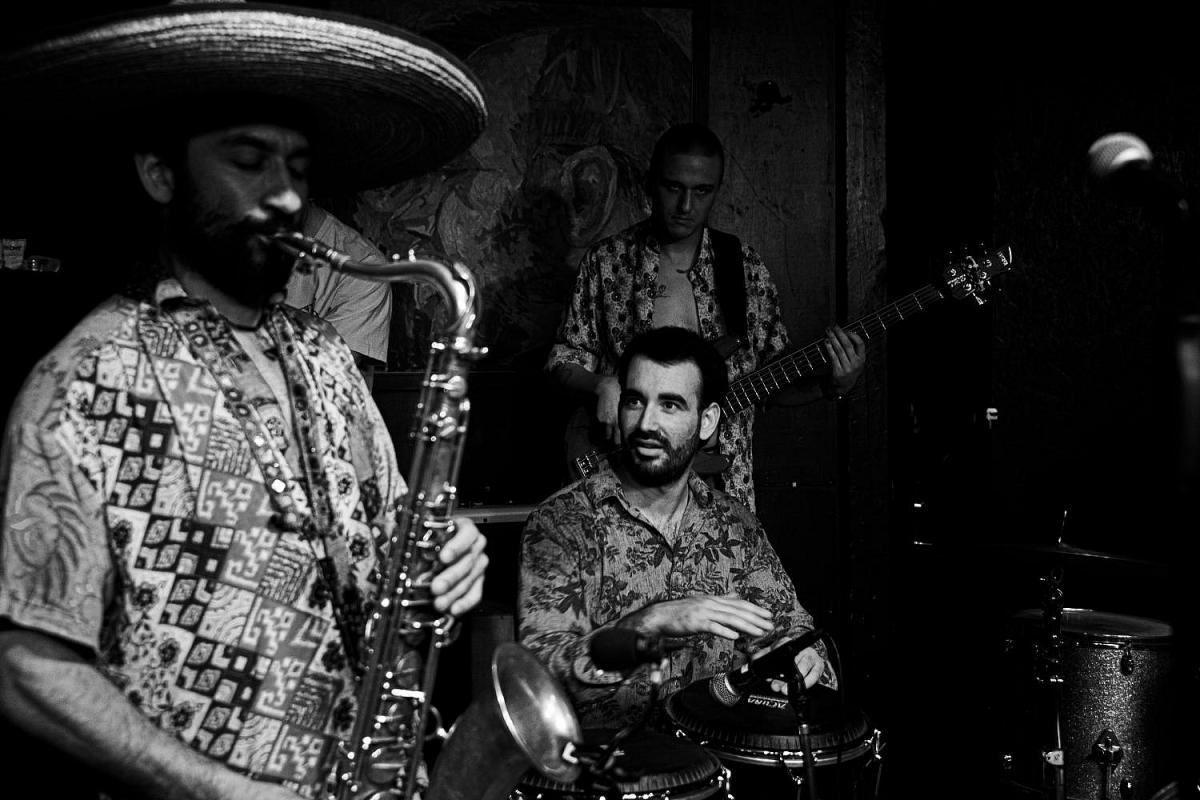 Trypical Cumbia interprets the Cumbia genre - which has its origins in the 1950s Colombia, but today is a widespread genre throughout all of Latin America. Cumbia is for everyone! It is good for partying, it is sensual, contradictory and alive.
Trypical Cumbia plays a mix of carefully selected songs and instrumental music from Colombia, Chile, Nicaragua, Peru, Brazil and their own compositions as well.
A trip from the deep of the Amazon up to the Andes mountains, down to the Caribbean coast and over the Atlantic ocean to the streets of Europe. Trypical Cumbia takes typical tunes from South-American folk music into an endless trip of joy and warm feelings.
---
Line up:
Jose Lezeata - Tenor Saxofon

Federico Nelson Fioravanti - Congas and Bongo

Paulo Villegas - Trommer

Albert Reinholdt - Bas

Gogo Yubari - Vokal