The concert has finished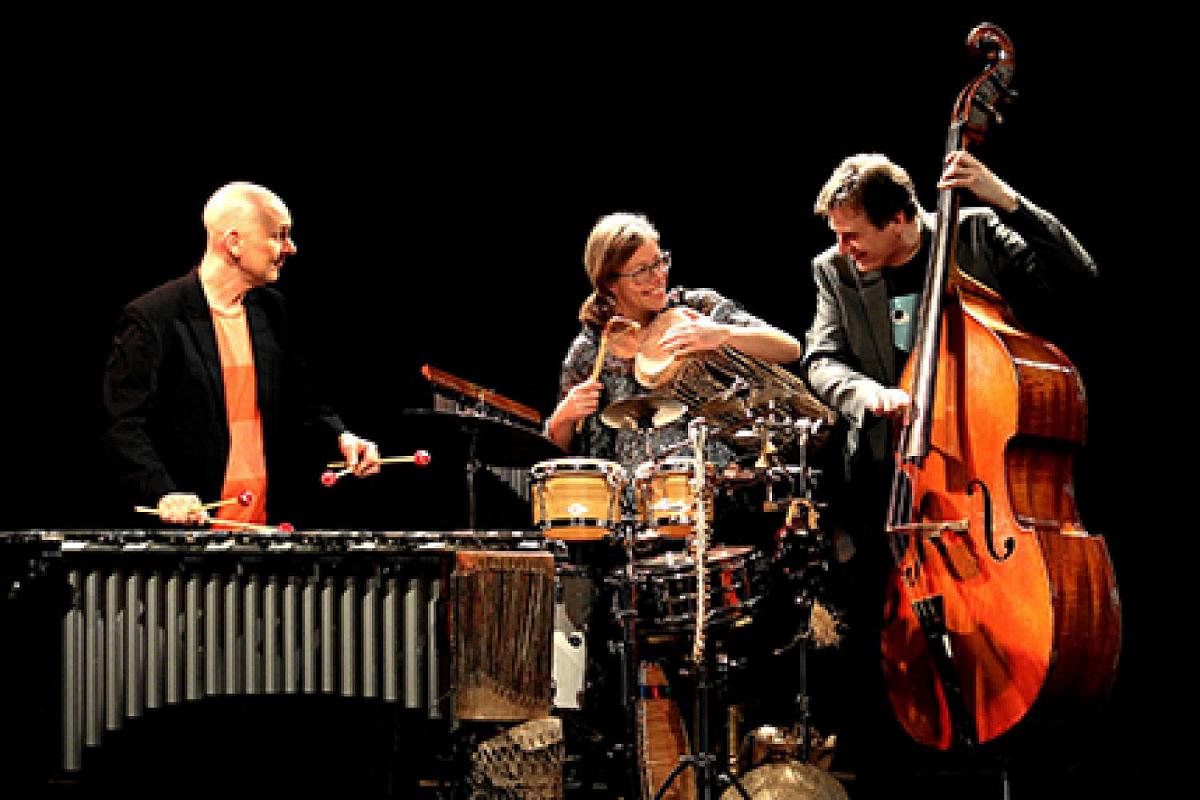 The event description is not available in your language.

Benita Haastrup præsenterer her sit orkester DRUM DRUM. Kom og vær med til en flot festlig og farverig koncert med masser af trommer. I inviteres hermed allesammen med ind i Benitas musikalske univers fuld af rytmer, man kan tromme med på og melodier, vi kan synge sammen - undervejs i koncerten skal vi allesammen spille en masse trommer, og hele koncerten ender med en kæmpe jam, hvor alle kan være med!
Benita Haastrup har spillet over hele verden og har bl.a. modtaget Ben Webster Prisen for sit levende og farverige trommespil.

Kaare Munkholm - vibrafon og Jens Skou Olsen - kontrabas er begge fantastiske og virtuose musikere, der udover vibrafon og bas også kan spille på allemulige andre sjove instrumenter.
---
Line up:
Benita Haastrup - Masser af trommer og sang

Kaare Munkholm - Vibrafon//Sang/Percussion

Jens Skou Olsen - Kontrabas/Sang/Percussion