The concert has finished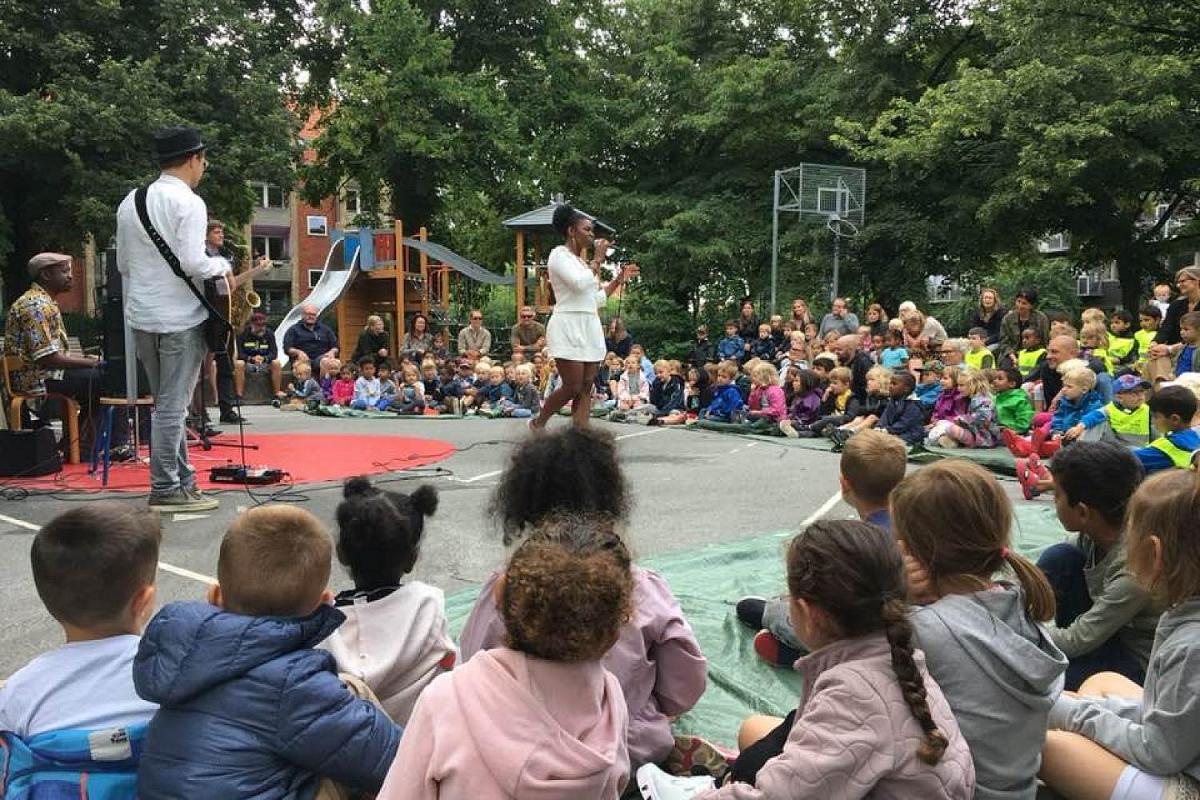 The event description is not available in your language.

Når musikken spiller er der ingen der kan sidde stille. Dette er en sprudlende musikalsk fortælling om en safaritur til Afrika med vilde rytmer, frække aber og masser af sjov og ballade. Musikken er inspireret af forskellighe afrikanske stilarter, med stemninger lige fra Sahara til sydafrika. Der inviteres både til at synge, klappe og danse med.
---
Line up:
Yasmin Kierkegaard - vocal

Preben Carlsen - Guitar

Sal Dibba - Percussion

Jakob Dinesen - Saxophone