The concert has finished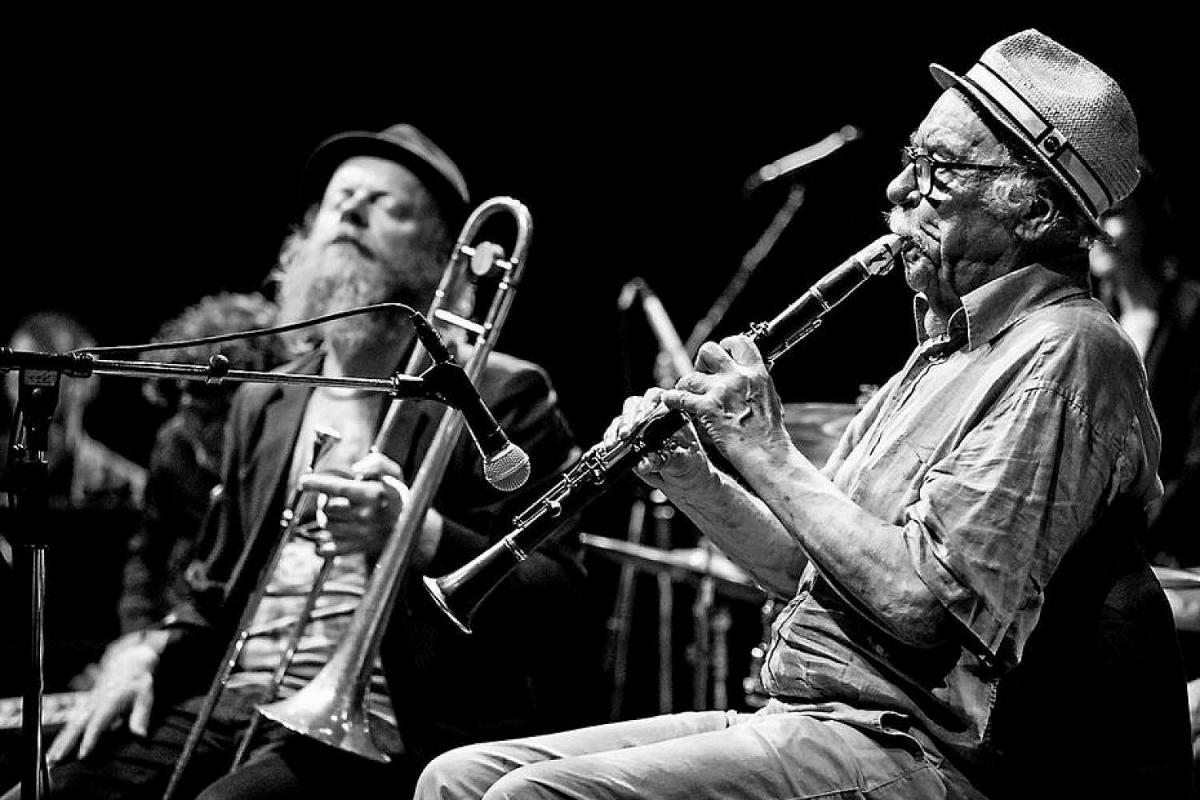 The event description is not available in your language.

Klarinettist Nulle grundlagde i 1982 med sin Louise det folkekære Verdensorkestret som et gadeorkester, der i flere år turnerede i Europa og USA. Orkestret spillede bl.a. som cirkusorkester på Sicilien i Zirco Zavatta. Med tiden kom anerkendelsen, og orkesteret har gennem årene fejret store triumfer i både udlandet og på den hjemlige scene, festivaler, klubber, restauranter og diverse spillesteder rundt om i verden.

Forskellige rejselystne supermusikere har haft deres gang ind og ud af Verdensorkestret i løbet af årene. De har alle været med til at blande inspirationskilderne til Verdensorkestrets unikke udtryk.
---
Line up:
Elith "Nulle" Nykjær, Klarinet

Louise Albeck, Sang og perc.

Ole "Fessor" Lindgreen, Basun

Mads Hyhne, Basun

Bjørn Otto Hansen, Trommer

Marko Martinovic, Piano

Daniel Franck, Bas