The concert has finished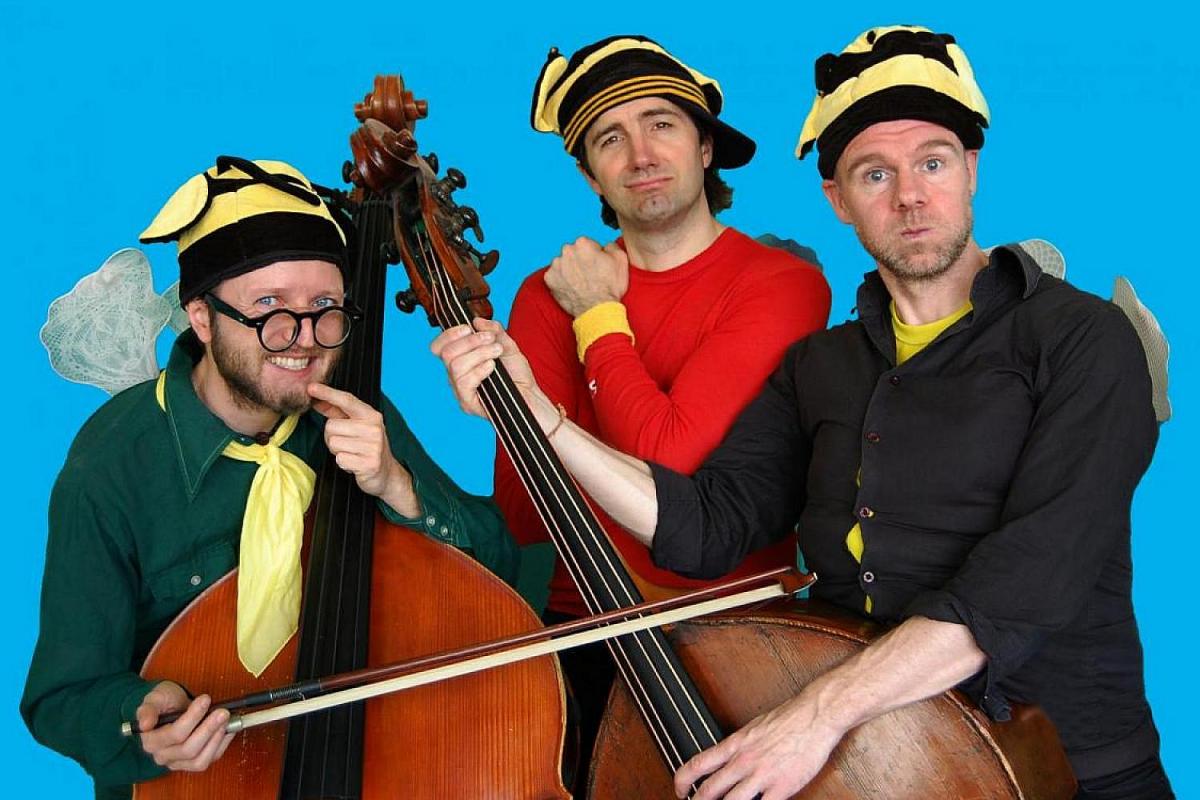 The event description is not available in your language.

Jeg har en bog – en magisk bog – og når jeg åbner bogen, fyldes luften af toner, fantasi og fortryllende fortællinger.
Tag med brumbasserne på en flyvende rejse, når Signe åbner op for hendes magiske bog, fyldt med sjove fællesange, sej rap, udfordrende musikalske lege for krop og stemme samt præsentere spændende historier fortalt gennem et originalt musikalsk akkompagnement.

---
Line up:
Signe Kærup Hjort: fortælling og sang. Jens Kristian Andersen: kontrabas, rap, sang. Thomas Sejthen: kontrabas, sang. Martin Seier: harmonika, saxofon, melodika, human beatbox, sang