The concert has finished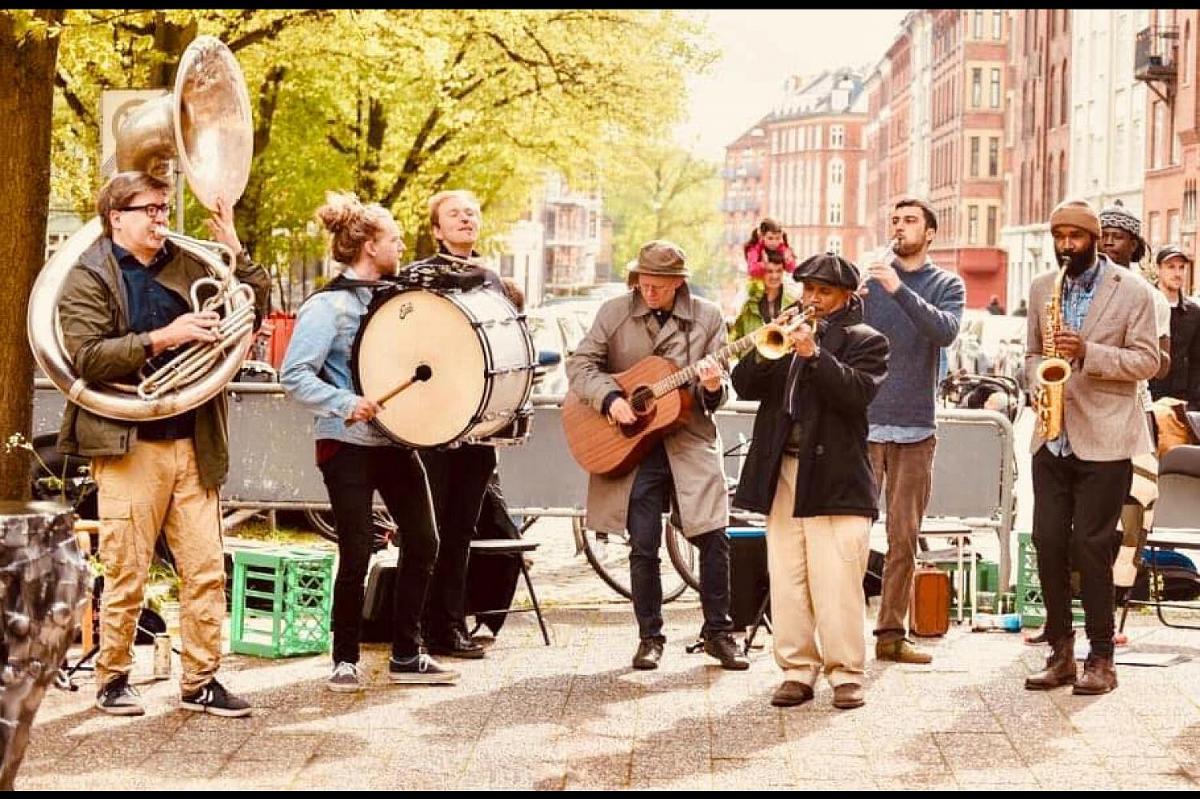 The event description is not available in your language.

Dusty Rag Jazz Band er et gadeband med base i København der leverer traditionel jazz og blues med udgangspunkt i New Orleans musiktraditionen.
Inspirationen kommer fra fortidens kæmper, så som Louis Armstrong, Jelly Roll Morton og Sidney Bechet samt nutidens bedste New Orleans gademusikere, heriblandt Tuba Skinny og Ms. Doreen Ketchens.
Dusty Rag Jazz Band har udgivet to vinylplader, debuten Dusty Rag Jazz Band i 2019 og opfølgeren Dragged Through Dirt and Mud i sommers.
---
Line up:
Nada Dayeh, vocals

Ali Badreldin, altosax/baritonesax

Andrea Crespi, clarinet

Dwayne Clemons, trumpet

Rasmus Rhode, guitar/vocals

Daniel Rodrigues, banjo

Anders Hermansen, sousaphone

Emil Efferbach, bass drum/perc/vocals

Pelle Fabæch, washboard/snare drum