The concert has finished
Kjeld Lauritsen Hammond 5
---
---
---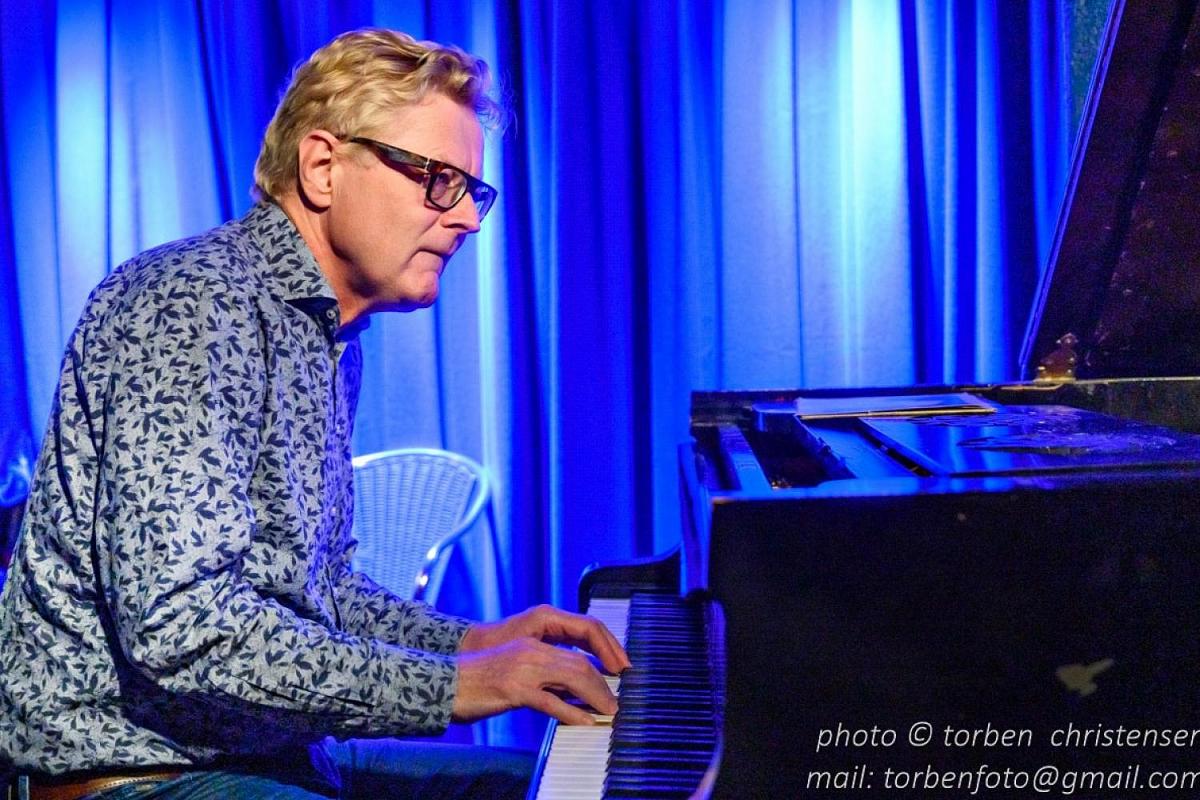 The event description is not available in your language.

…..hammondJazz med et sideblik til blues…..
Kjeld Lauritsen har med sit Hammond B3, med Leslies, i mere end tre årtier præsenteret groovy musik med inspiration fra jazz, soul og blues. Han høres oftest med sin faste trio (Per Gade og Espen Laub von Lilienskjold), men ved denne Paradise Jazz koncert er der kvalificeret forstærkning fra Sarah da Silva (vo) og Kristian Jørgensen (vio).
De fem præsenterer ved denne lejlighed numre fra deres aktuelle album, Jukebox Jazz, der er en hyldest til jazzens klassiske værker, med egne udgaver af standards som fx Autumn Leaves, Have You Met Miss Jones o.l., samt et lille nik til jazzens rødder i blues og New Orleans musik.

---
Line up:
Sarah da Silva (voc), Kristian Jørgensen (vio), Per Gade (g), Kjeld Lauritsen (HB3), Espen Laub von Lilienskjold (dm)