The concert has finished
Vincentz / Grissett / Ginsburg / Mogensen (DK/US)
---
---
---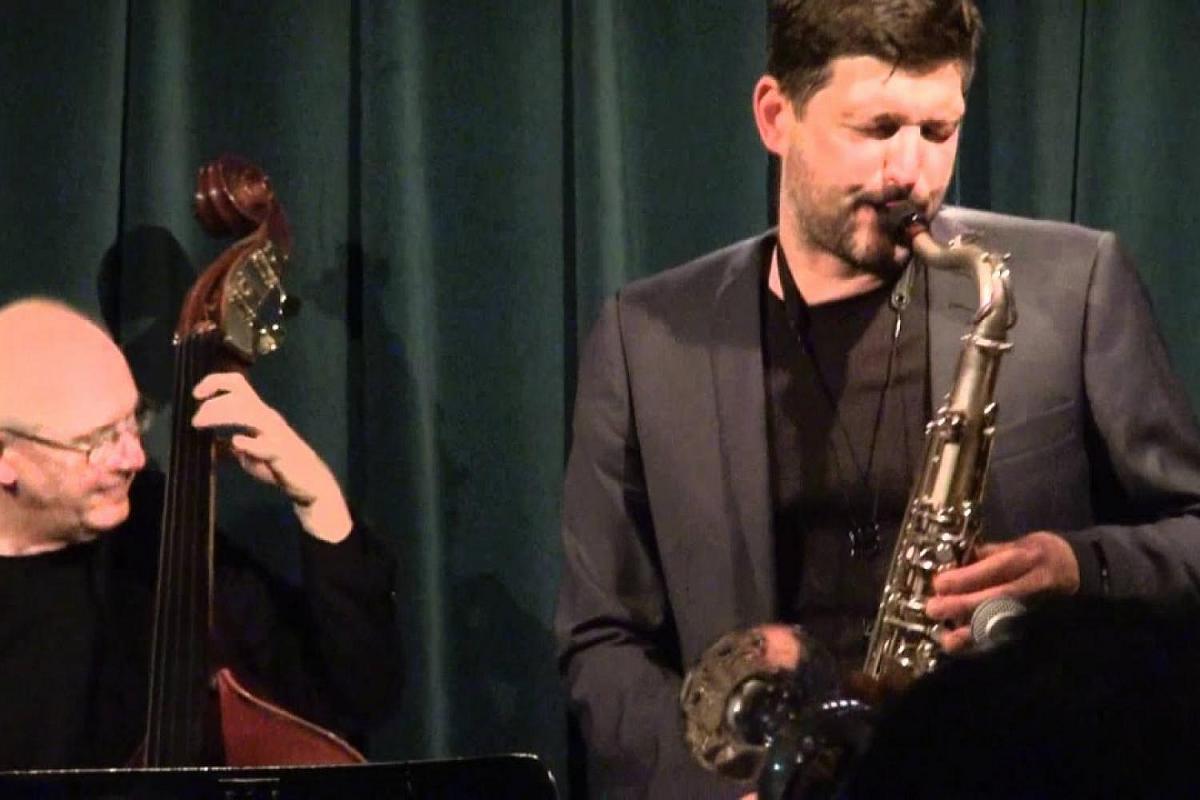 The event description is not available in your language.

…..ekspressiv moderne jazz…..
At amerikanske jazzmusikere flytter til Europa er langtfra nyt. Kapelmestrene Vincentz og Mogensen præsenterer her en ny superkvartet med to fremtrædende amerikanske musikere, der har valgt Europa som base. Danny Grissett (har spillet med bl.a. Tom Harrell, Jeremy Pelt, Benny Golson, Vincent Herring…..) bor i dag i Wien. Josh Ginsburg (har spillet med bl.a. Kurt Rosenwinkel, Mark Turner, Mulgrew Miller….) bor nu i Berlin. To fænomenale musikere, som har været med til at sætte præg på jazzens udvikling internationalt. Vincentz og Mogensen har gjort sig bemærket på den danske jazzscene siden 90'erne, så yderligere præsentation undlades. Denne kvartet er deres første samarbejde som co-leadere.


---
Line up:
Niels Vincentz (ts), Danny Grissett (US,p), Josh Ginsburg (US, b), Anders Mogensen (dm)