Meyer/Wind Quartet Feat. Riel & Test
---
---
---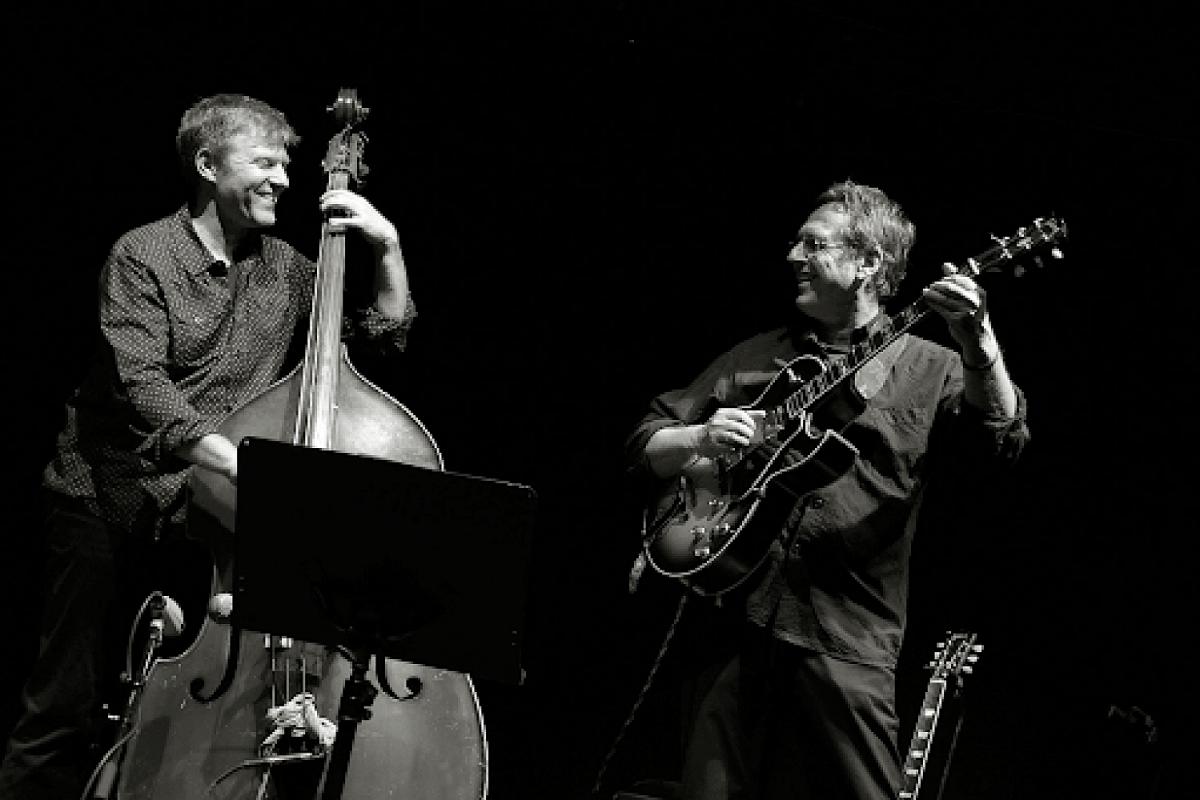 Here comes an interesting concert! A collaboration where the initiative is German, and the musicians are from Denmark, the United States and Germany. The two German musicians, guitarist Ulf Meyer and bassist Martin Wind, have a long history together, and have had collaborated with the Danish icon Alex Riel for long time with several CD releases. American pianist Billy Test is another rising star on the American jazz sky.
Here we'll hear what the four can get out of a repertoire that includes both original compositions and jewels from the American book of jazz-standards. The two German musicians themselves mention the fantastic collaboration between NHØP and the Belgian guitarist Philip Catherine from the 1970s as their great source of inspiration. It will be exciting to hear this brand-new interpretation of iconic music.

Doors: 6PM
Concert: 8PM
Our restaurant is open before the concert.
---
Line up:
Ulf Meyer (Guitar / DE)

Billy Test (Piano / UK)

Martin Wind (Bass / DE)

Alex Riel (Drums / DK)