The concert has finished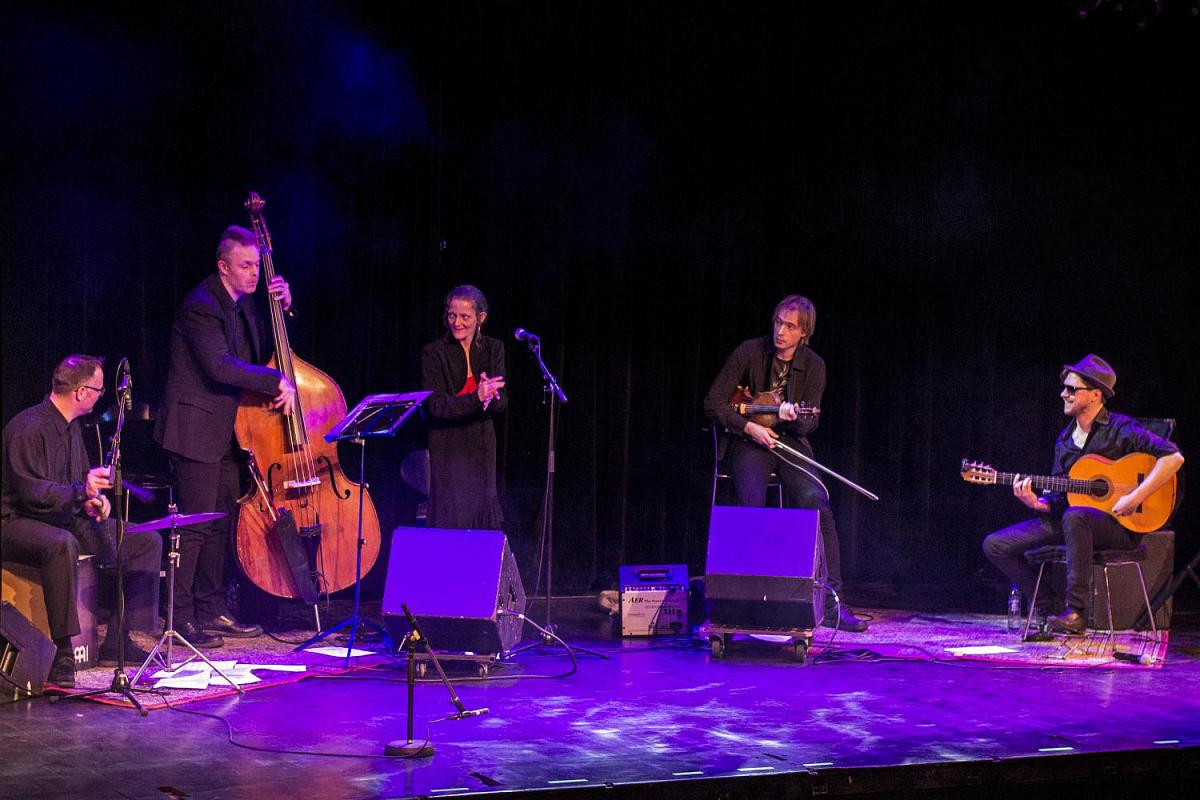 Sort Kaffe is a musical symbiosis between furious spanish temper and nordic coolness. Digging deep in deferent musical traditions, spanish flamenco puro is kept company with jazz and latin. Sort Kaffe plays music by jazzmasters as Chick Corea and Miles Davis and flamenco maestros as Paco de Lucía, Moraíto and Gerardo Nuñez amongst others, all interpretateted into the fused, unique flamenco jazz sound of Sort Kaffe – Black Coffee in Danish.

At this concert flamenco dancer and singer Pepita Rohde and salsasinger Emilio 'El Perito' Ulises Labarca Arp will join Sort Kaffe on stage.
---
Line up:
Alfkil Wennermark: Violin

Lasse Grøftehauge Jensen: Flamencoguitar

Niels Wilhelm Knudsen: Kontrabas

Danni Holm Jensen: Cajón og andet percussion

Special Guests:

Emilio 'El Perito' Ulises Labarca Arp: Sang og percussion

Pepita Rohde: Sang og dans