The concert has finished
Hess Is More: Apollonian Circles
---
---
---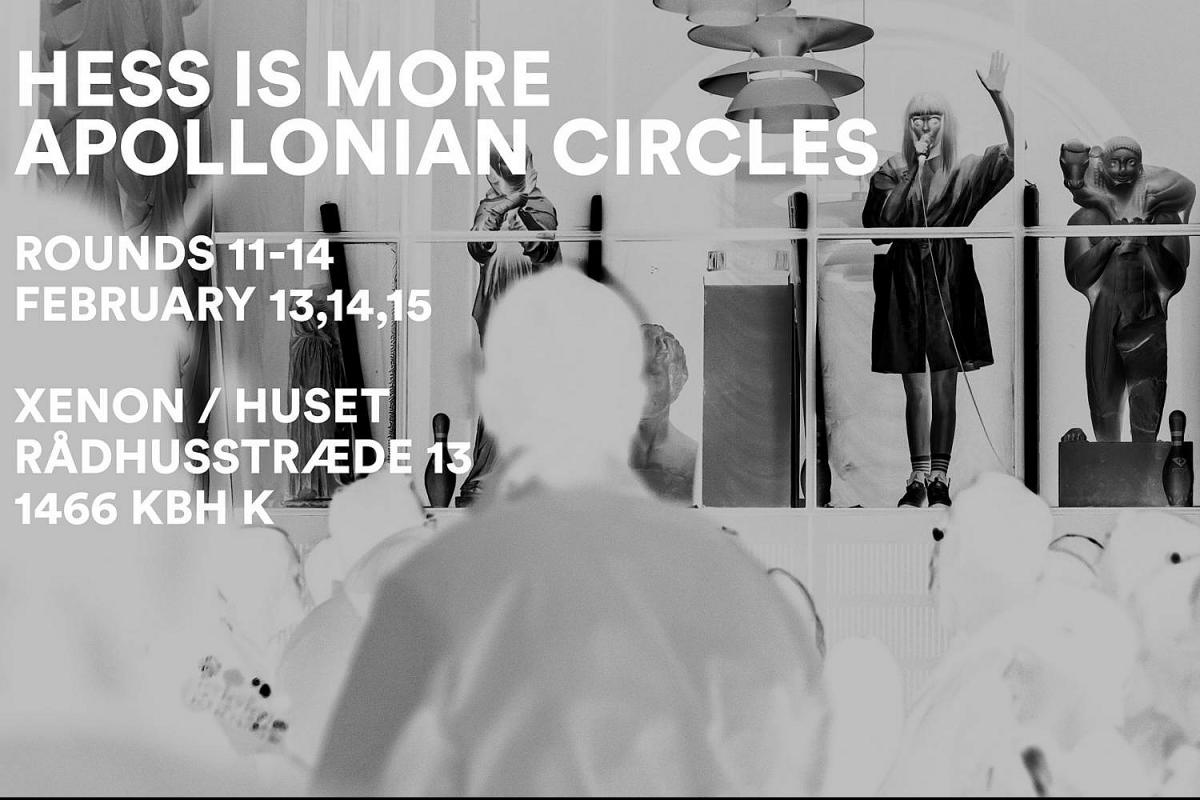 The circular transatlantic ensemble Hess Is More continues the success of this summer's Apollonian Circles and presents a 4-day cross-artistic concert series, staged by director Tue Biering, scenographers Christian Friedländer and Dicki Lakha and designer Henrik Vibskov.

During the Vinterjazz 2020, Hess Is More explores the boundaries of the concert format when the summer's success Apollonian Circles is reinstalled reinterpreted in a black version on the black box stage Xenon in House KBH.

The music unfolds in between the electronic and the acoustic and connects to various genres and corners of the world: jazz, kraut, dance music, MaPiano, pop, electronica…. Melodies and visual elements are twisted and turned and sent into orbit – echoing another dimension where there is a focus on time, trance and openness.

Participants and guests are announced continuously.
---
Line up:
Michael Demsyn-Hanf - vibrafon

Rasmus Bille Bahncke - SH101

David Mason - elektroniske trommer og mere

Rasmus Vestervig - guitar

William Andrew Raposo - bas

Maria Faust - saxofon

Claus Højensgård Andersen - trompet

Mikkel Hess - trommer og vokal

+ special guest: Mette Lindberg - vokal

+ ekstra special guests: Balling / Opsahl INVENTIONS