The concert has finished
Thomas Strønen - Time is a blind guide (NO)
---
---
---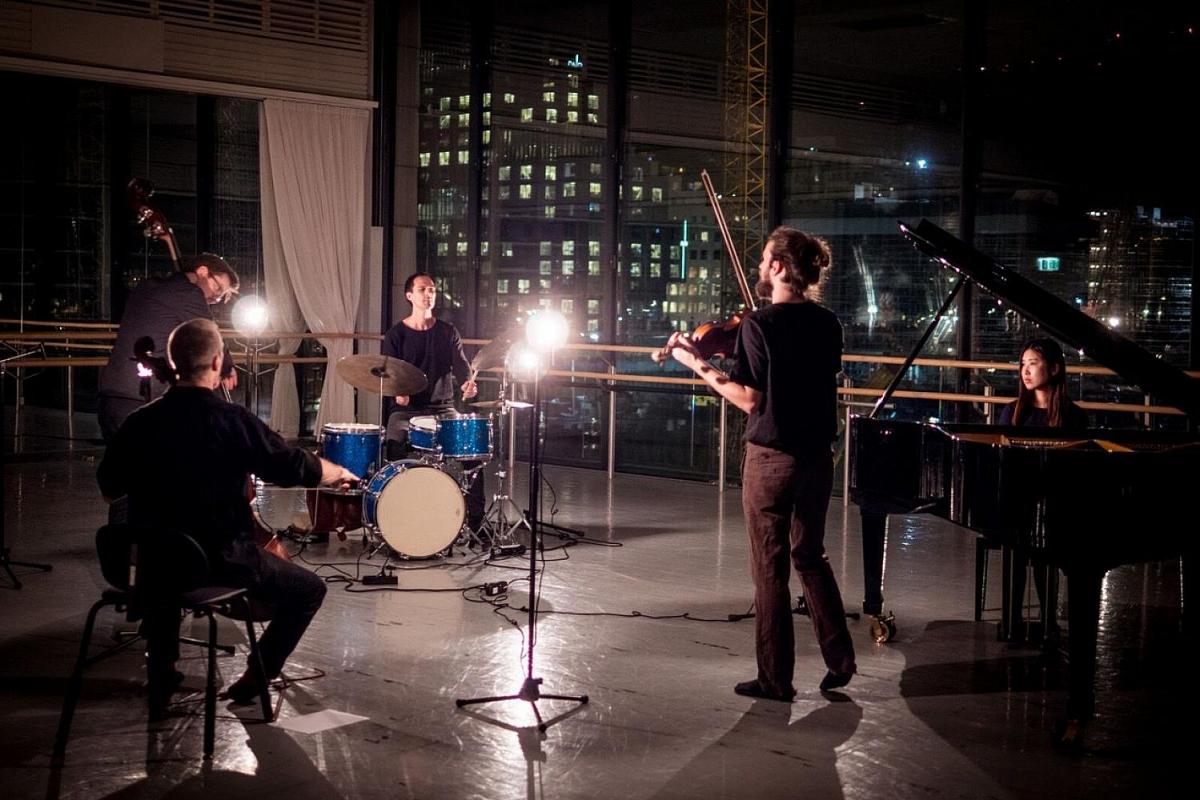 Norwegian drummer Thomas Strønen has established himself as a versatile composer. From string trio to piano trio and classical percussion: all of these forms are part of the compelling music he has written for his ensemble Time is a Blind Guide. The evocative melodies draw from folk, the balanced orchestration of modern chamber music, and the overlapping rhythms of contemporary jazz.

Time is a Blind Guide is an acoustic ensemble with strings, piano and percussion. Its second album Lucus (ECM Records) features new pianist Ayumi Tanaka, who seeks connections with her native Japan in her improvisations.

'Challenging, accessible and hypnotic' (Downbeat on the album Lucus).

'Music with a twist, in which melodic percussion unfurls over shifting rhythmic patterns' (Jazzenzo).
---
Line up:
Thomas Strønen – drums/ compositions

Ayumi Tanaka – piano

Håkon Aase – violin

Leo Svensson Sander – cello

Ole Morten Vågan – bass