The concert has finished
Cactus + Kasper Staub | Xenon
---
---
---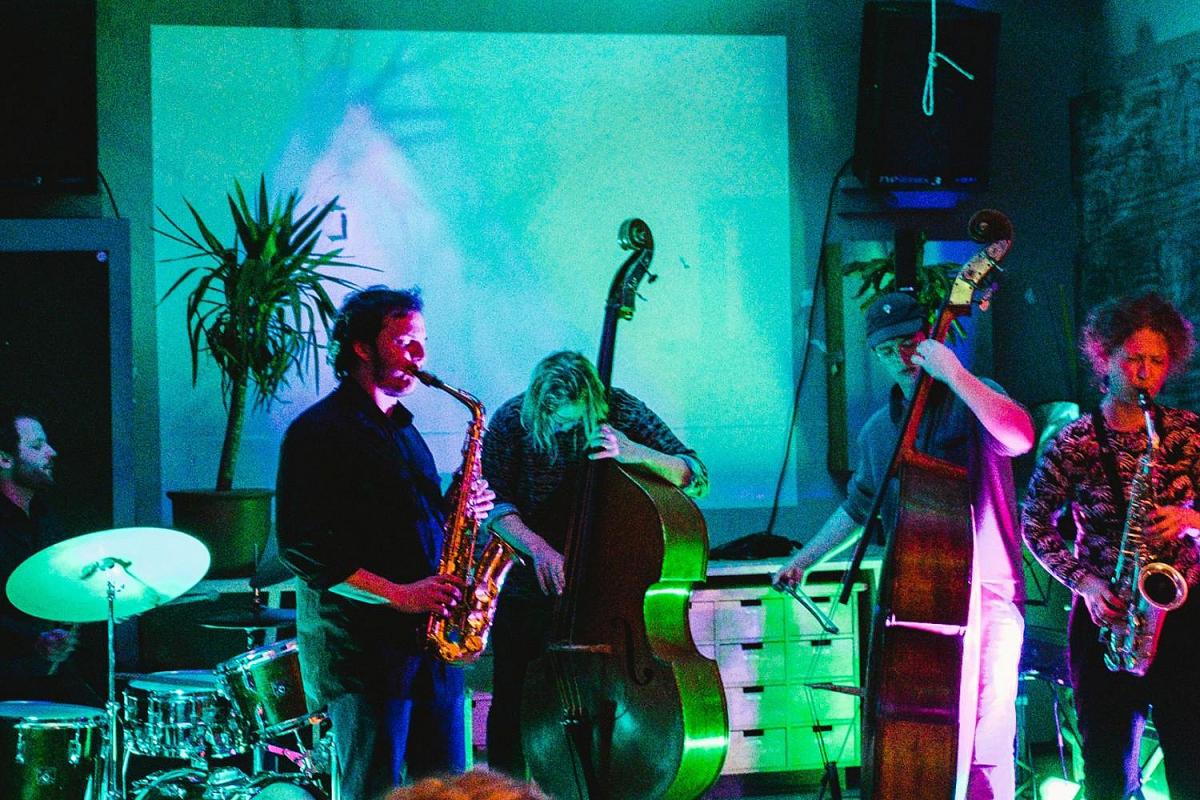 With its twin double basses, one drum kit and two saxophones, the music of Cactus resides in a place between fragility and robustness, the beautiful and the violent. Maria Dybbroe's compositions are a unique mix of chamber music and deep grooves, and the band features Zeki Jindyl, Frederik Hagner, Thorbjørn Kaas and Tobias Andreassen, from the blooming indie-scene in Aarhus.

In 2016, Kasper Staub releases the solo album "Aisle Arch Attic", which consists of nine short pieces for piano. The music moves in a relentless and beauty-seeking universe.

Kasper Staub is a composer, pianist and songwriter - currently most active with the acclaimed indie band Lowly, who released the debut album "Heba" at the international record company Bella Union in the spring of 2017. In addition, they've released two critically acclaimed trio albums - "/" (2012) and "Havnepladen" (2014).
---
Line up:
Cactus

Maria Dybbroe – altsax og komposition

Zeki Jindyl– altsax

Thorbjørn Kaas – kontrabas

Frederik Hagner – kontrabas

Tobias Andreassen – trommer

Kasper Staub solo

Kasper Staub - klaver, synths