The concert has finished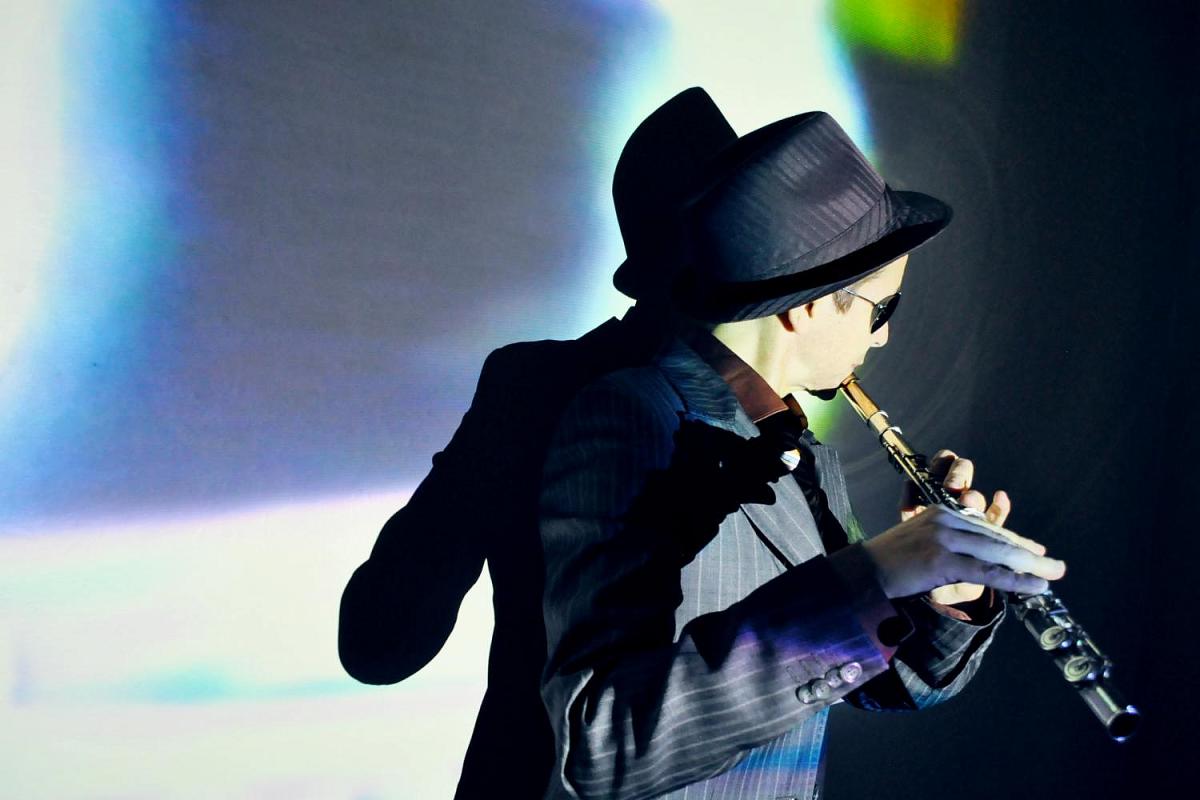 "KAT" Modiano Group

Fusion Funk-Jazz-Blues Electro-acoustic & Visual Urban Experience.

www.modianomusic.net



"Yael Acher is a flutist who isn't about faking the funk…her hard-edged Junk Kat Modiano ensemble is run from the kick drum." Time Out, Steve Smith, New York.



Based in Copenhagen and New York City, the award winning, and multiple genres flutist/composer Yael Acher "KAT" Modiano leads her band in concerts and recordings locally and internationally featuring her compositions. This ALL-STAR line-up of established unique international artists, create together a magical groovy vibe through rhythms, melodies, improvisations, storytelling, image-collage screening, and more.




---
Line up:
Line up:

Yael Acher "KAT" Modiano - lead, flute & efx, electronics, image collage screening (DK/ US/IS)

Morten Ankarfeldt-double bass and el- bass (DK)

Ayi Solomon – percussion and voice (GH/DK)

Deodato Siquir– drums (SE/IT/DK)