The concert has finished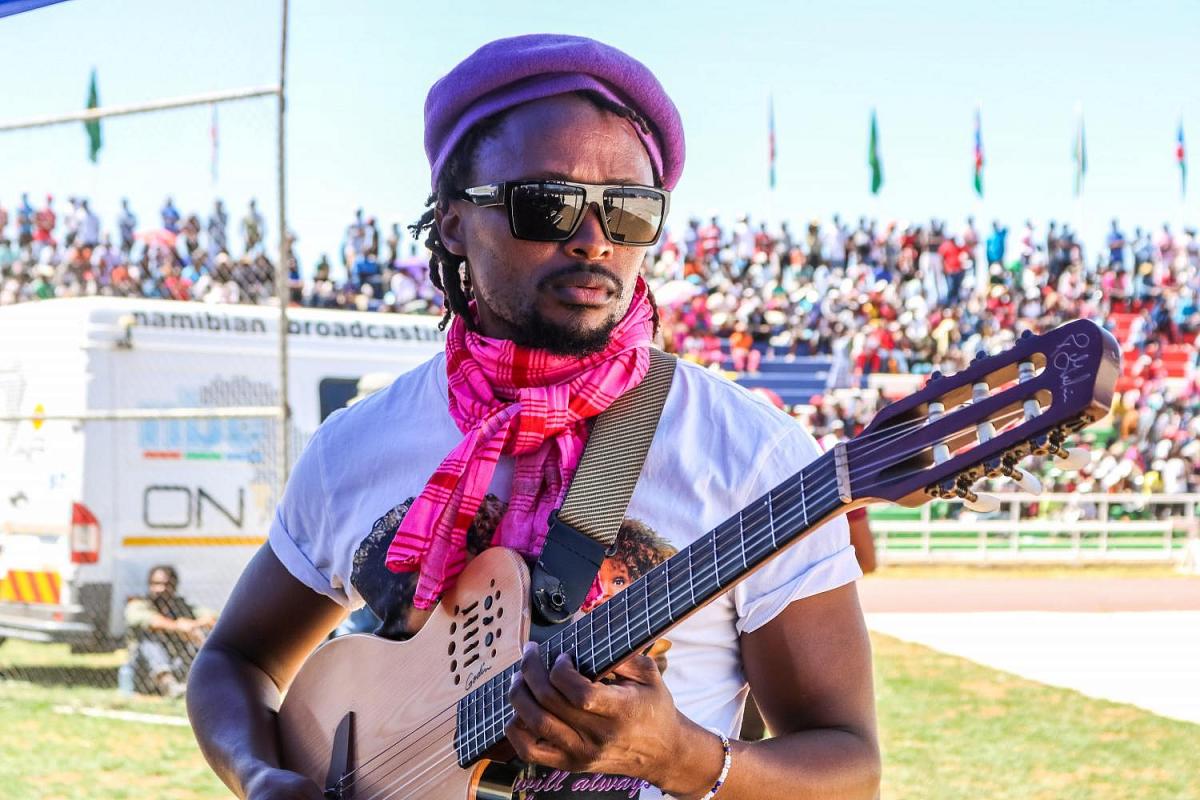 Jackson Wahengo's music is heavily rooted in the African tradition, blended with contemporary urban voicings. Do not miss this amazing artist.
Born in exile in Nyango, a Swapo refugee camp in Zambia, in 1978 and raised in Kwanza Sul, Angola, Jackson Wahengo says life came at him hard and he thus had to develop a thick skin.
Being a nomad is in his blood, he says.
"We moved around a lot between countries like Zambia, Angola and Namibia and this carried on later in life when I married Julia Fäldt; we moved around Europe for 15 years between Sweden, Finland and Denmark."
His family is full-on music. He joined his brother Set-son's band (The Mighty Dreads) as a guitarist and his other brother, Tulonga, followed suit.
Both his children, Landuleni and Ivar make music and take after their father with playing the guitar, and Wahengo is proud that they have musical talent.
---
Line up:
Jackson Wahengo Vocals and guitar