The concert has finished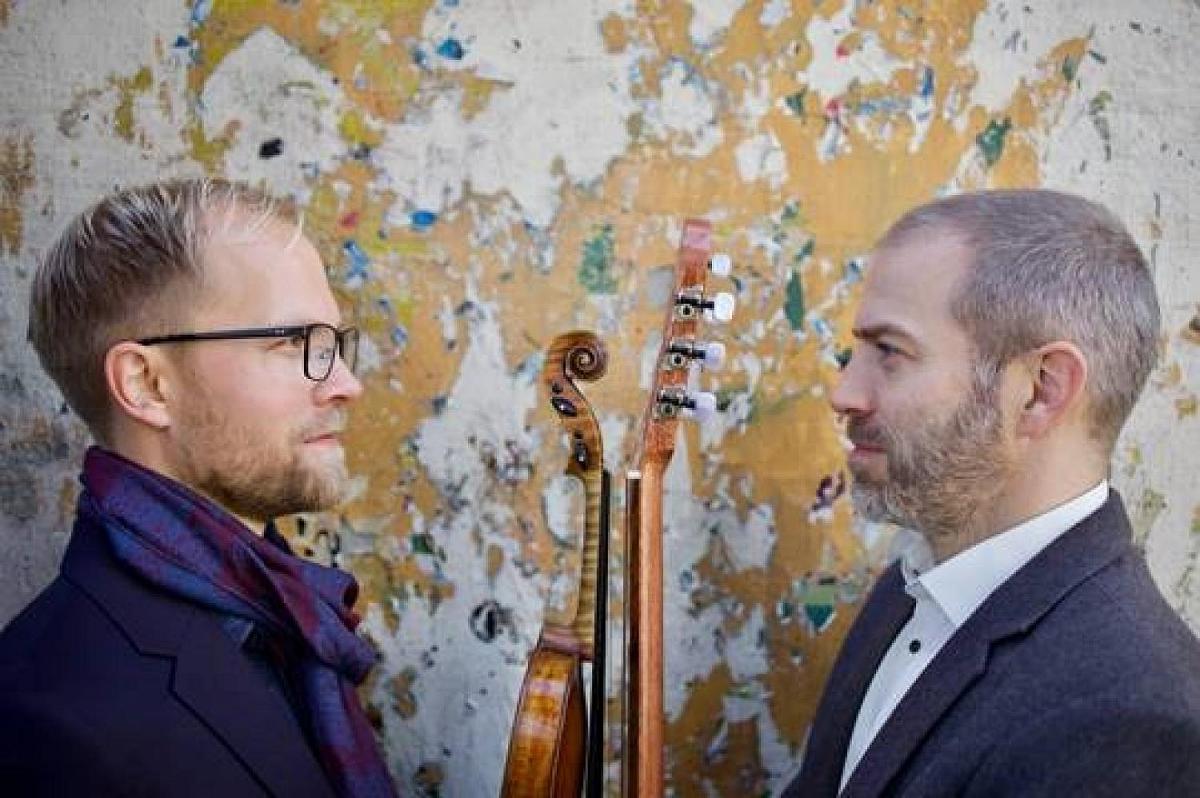 The event description is not available in your language.

Sangeren og multiinstrumentalisten Alexander Kraglund og guitaristen Jeppe Holst har med en fælles passion for den brasilianske musik fremelsket et unikt og autentisk udtryk, der kombinerer brasiliansk temperament og inderlighed med jazzens sofistikerede harmoniske univers. De to musikere vækker choroens virtuose og drilagtige væsen til live i et dragende og intenst sammenspil.
Violí Violã gjorde sig for alvor bemærket i 2016, da de sammen med den brasilianske sangerinde Thaís Motta og perkussionisten Afonso Correa udgav debutalbummet "É Luxo Só", som siden er blevet spillet jævnligt på både P8 og P2.

---
Line up:
Alexander Kraglund: Violin, mundharpe og sang

Jeppe Holst: 7-strenget guitar