The concert has finished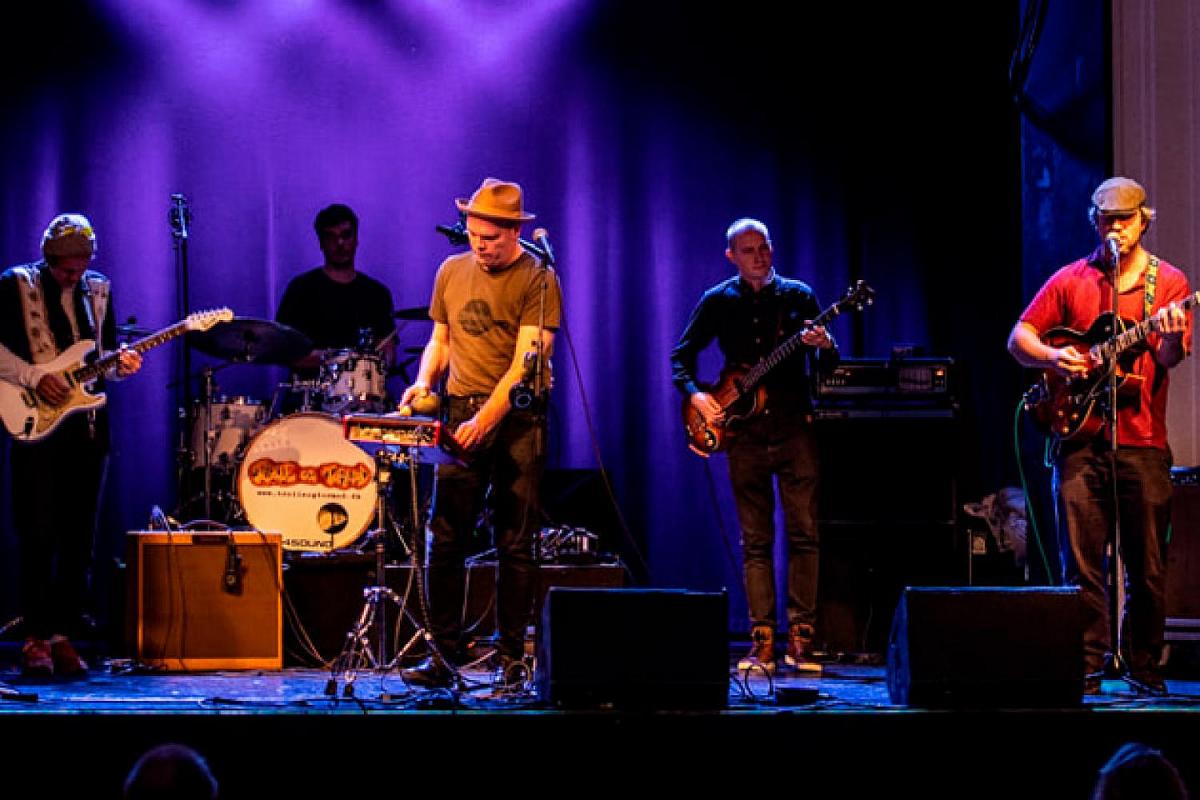 The event description is not available in your language.

The Cornbread Project fører genren ind i det 21. århundrede med deres nyskabende blues, hvor de bruger samples og frygtløst vender flere af blues-klassikerne på hovedet!

Deres seneste DMA nominerede album "Catawampus" puster nyt liv i blues'en med toner til både hjerne, hjerte og fødder. Bandet er anført af produktions duoen Laust Krudtmejer og Peter Nande, og inkluderer desuden top sangerne Sahra da Silva og irske Richard Farrell, super guitaristen Niclas Kure samt den rytme stærke trommeslager Marco Diallo.Dette er et af tidens absolutte mest spændende blues bands med tre vokalister, et fantastisk band samt et super godt og varieret show.
---
Line up:
Sahra da Silva - sang/keyboards

Richard Farrell - sang/guitar

Peter Nande - sang/mundharpe/SPD/percussion

Nicklas Kure - guitar

Laust Krudtmejer Nielsen - bas

Marco Diallo – trommer