The concert has finished
Monday Night Big Band v. Niels Jørgen Steen feat. Bobo Moreno – UDSOLGT
---
---
---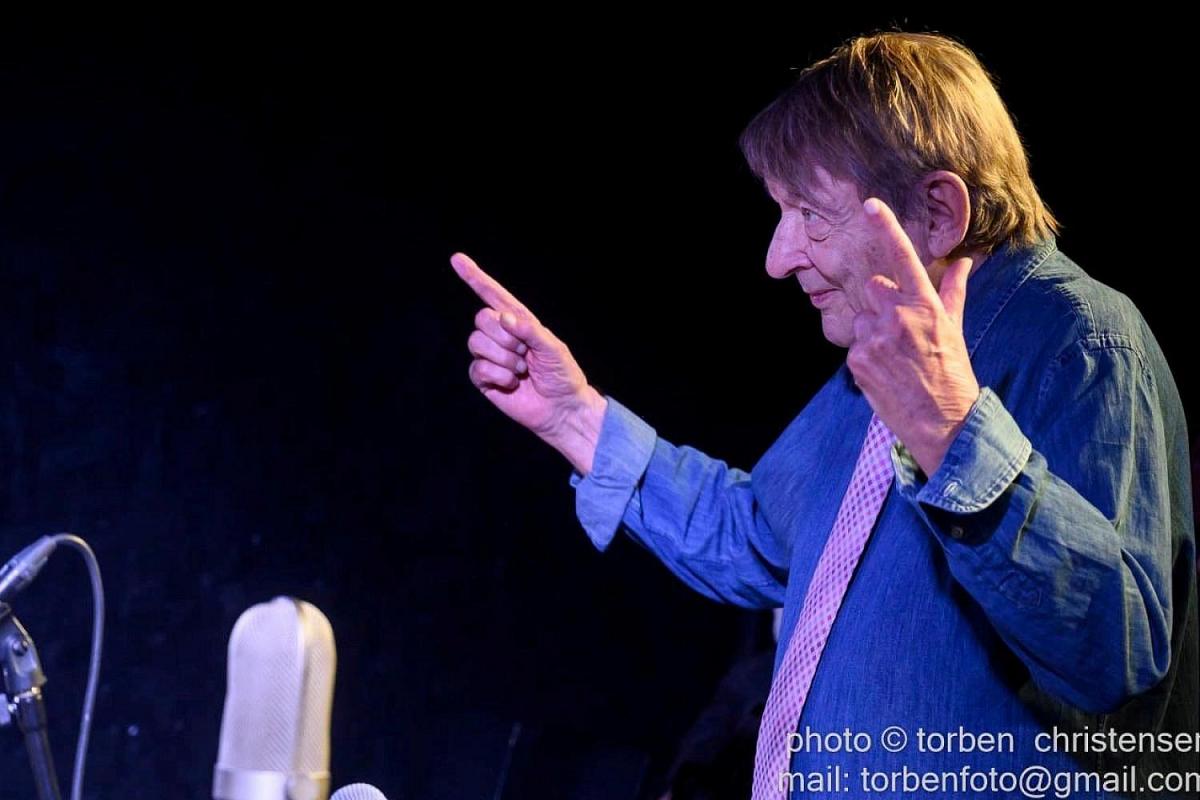 The event description is not available in your language.

(I Xenon, Huset KBH, 4. sal)
.….bigband med rødder i swing og bebop…..
Paradise Jazz fortsætter det mangeårige samarbejde med MNBB, der stadig ledes af utrættelige, nu 84-årige, Niels Jørgen Steen. Repertoiret domineres af swing og bebop (Cole Porter, Jerome Kern, Duke Ellington, Count Basie m.fl.), arrangeret af kapelmester Steen og tilført hans suveræne greb om bigbandtraditionen.
Publikum garanteres big band jazz som vore forældre og bedsteforældre værdsatte, ført ind i 2023 af evigt unge Steen og hans velspillende big band musikere.
MNBB blev i 2021 foreviget, i både lyd og billede, ved to liveoptagelser i Paradise Jazz. Resultatet er indtil videre blevet en CD (som er udkommet og som kan købes ved koncerten) samt en video (som kan streames fra TV2 Lorry).


---
Line up:
Niels Jørgen Steen (dir). Bobo Moreno (voc). Johan Bylling Lang og Jens Søndergaard (as). Jan Harbeck og Andreas Toftemark (ts). Katrine Suwalski (bars). Rolf Mandix, Niels Gerhardt, Vincent Nilsson og Petter Hängsel (tb). Peter Marott, Andre Bak, Carsten Larsen og Rolf Thofte (tp). Marie Louise Schmidt (p), Morten Højring (g), Ida Hvid (b), Roger Berg (dm)