The concert has finished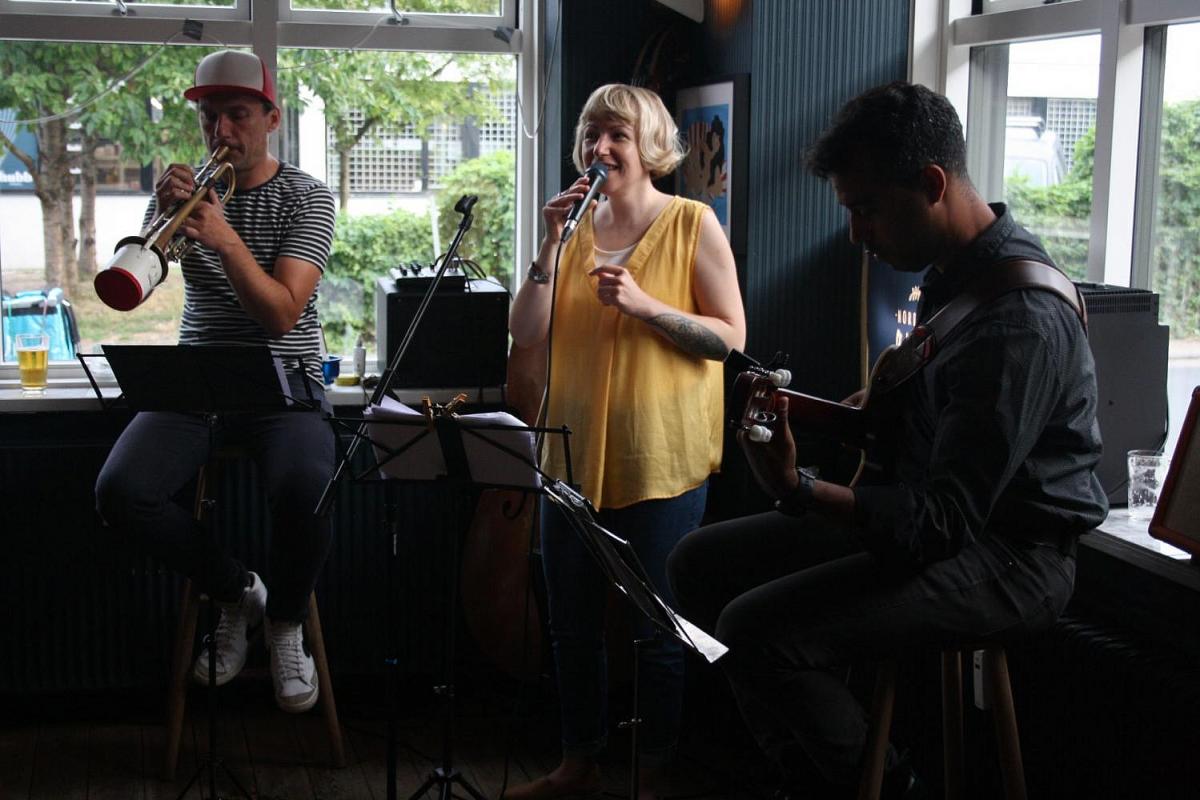 Three Parts of Cake is a heartwarming project from Poland, France and Cuba. Good vibes trio, elegance & simplicity.
(We'll propose you free drinks and snacks during the concert break)

Three Parts of Cake is a trio composed of three passionate musicians : trumpet, guitar, voice and double bass.

They met along their musical way in Copenhagen,
and are a very interesting mix of educated musicians (from the prestigious Royal Academy of Music in Aarhus) and self-taught musician.

More than music with good energy, this is also « music without a safety net » you will listen to :
our artists made the aesthetic choice of a natural sound, for the music to be as sincere as their musical thoughts...

The exact address will be available on the ticket.
---
Line up:
Marina Kalhart – Alto voice & Upright bass

Wojtek Morelowski – Trumpet

Juan Borges – Accoustic guitar