The concert has finished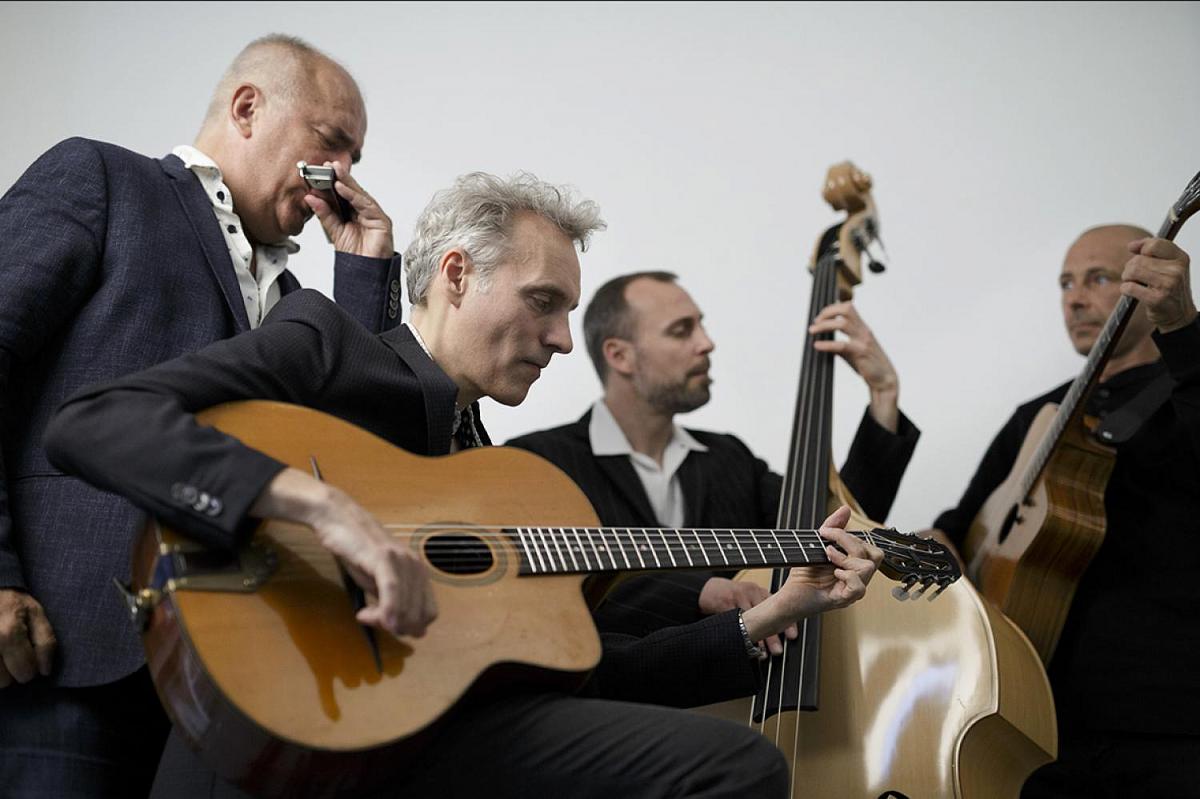 The event description is not available in your language.

Inspirationen fra den franske guitarist Django Reinhardt og hans Gypsy Jazz er udgangspunktet for Rêve Bohèmes akustiske String Swing-sound og livsglade musik. Gennem de sidste 15 år, og deres mange album-udgivelser på bla. Hot Club Reocerds, har orkestret opdateret den europæiske String Swing med et nyt og varieret repertoire.
---
Line up:
Reve Bohème spiller Gypsy Jazz / Jazz Manouche i en moderne, udadvendt og dynamisk stil, der gør dem til nogle af Nordens fineste eksponenter inden for denne europæiske jazz-genre.

Besætning: Jens Fuglsang (leadguitar & vokal), Finn Poulsen (mundharmonika & vokal), Robert Pilgaard (rytmeguitar) og Jesper Riis (kontrabas). 

Koncerten indgår i et minitema om Gypsy Jazz hvor filmen Django - the king of swingvises om tordsdagen d. 23. februar vises i HUndested Kino (se mere